Primošten is a small town on the Adriatic coast of Croatia, known for its famous vineyards and drywalls. Today, it is a popular tourist destination.
Primošten, Croatia, is a hidden gem on the Adriatic coast, offering a perfect blend of authentic charm and breathtaking natural splendour. This picturesque town's rich history and vibrant culture attract travellers worldwide. From exploring the old town's narrow streets to relaxing on pristine beaches, Primošten offers every visitor a wide range of experiences. 
In this article, we will delve into the captivating history and culture of Primošten, explore its charming old town, discover its stunning beaches, delve into exciting activities and attractions, savour its gastronomic delights, discuss accommodation options, explore day trips and nearby attractions, and provide practical tips for visiting this enchanting destination. By the end of this article, you will understand why Primošten should be at the top of your travel bucket list.
Located in the Šibenik-Knin County of Croatia, Primošten is a small town blessed with natural beauty and a rich historical heritage. This coastal paradise sits on a small peninsula, surrounded by crystal-clear waters and lush greenery. Primošten's name is derived from the Croatian word "primostiti," meaning "to bridge." The town was once an island, but in the 16th century, a causeway was built, connecting it to the mainland. This fascinating history is just the beginning of what makes Primošten a captivating destination.

The History and Culture of Primošten
Primošten's history dates back to ancient times, with traces of human settlement found as early as the Bronze Age. Over the centuries, the town has been influenced by various civilizations, including the Illyrians, Romans, Venetians, and the Austro-Hungarian Empire. Each era has left its mark on Primošten, creating a unique blend of architectural styles and cultural traditions.
One of the most iconic landmarks in Primošten is the Church of St. George, which sits atop the hill overlooking the town. This 15th-century church is a testament to the town's deep-rooted religious heritage. Its distinctive design and breathtaking views make it a must-visit attraction for history and architecture enthusiasts.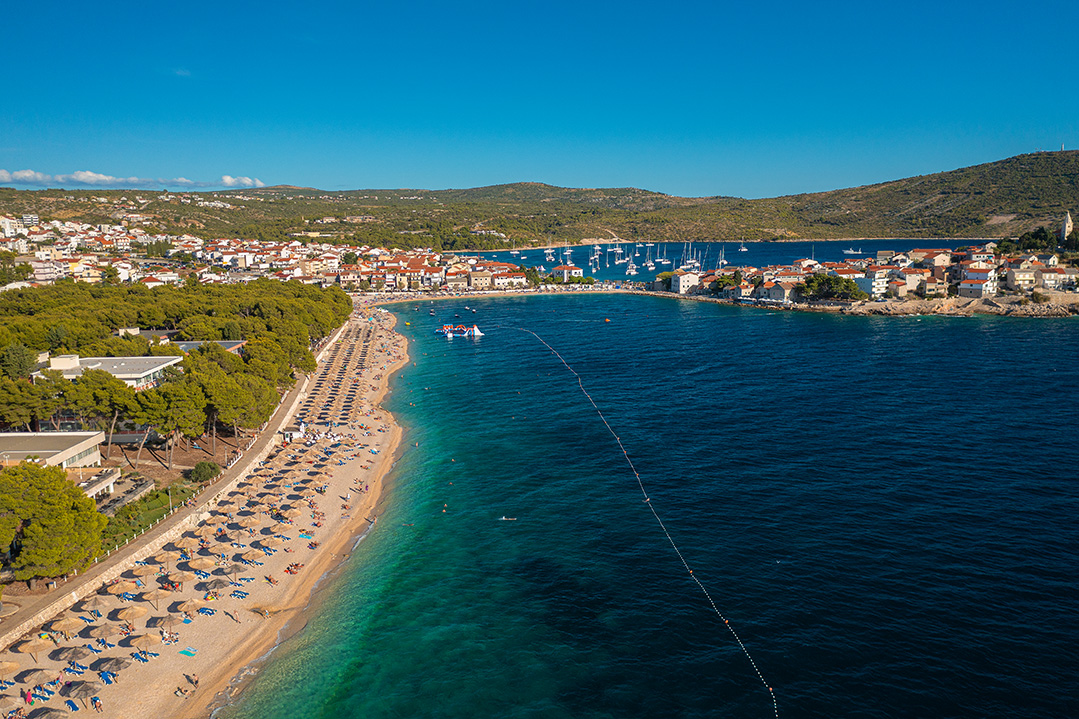 Exploring the Charm of Primošten's Old Town
Step into the old town of Primošten, and you'll feel like you've stepped back in time. The narrow cobblestone streets, lined with charming stone houses, exude a sense of old-world charm. As you wander the labyrinthine alleys, you'll stumble upon hidden squares, quaint cafes, and local artisans' workshops.
The main square, Trg Rudina, is the heart of the old town. Here, you can relax at one of the outdoor cafes, soak in the lively atmosphere, and witness the locals going about their daily lives. Remember to visit the local market to sample fresh produce, locally-made cheeses, and traditional delicacies.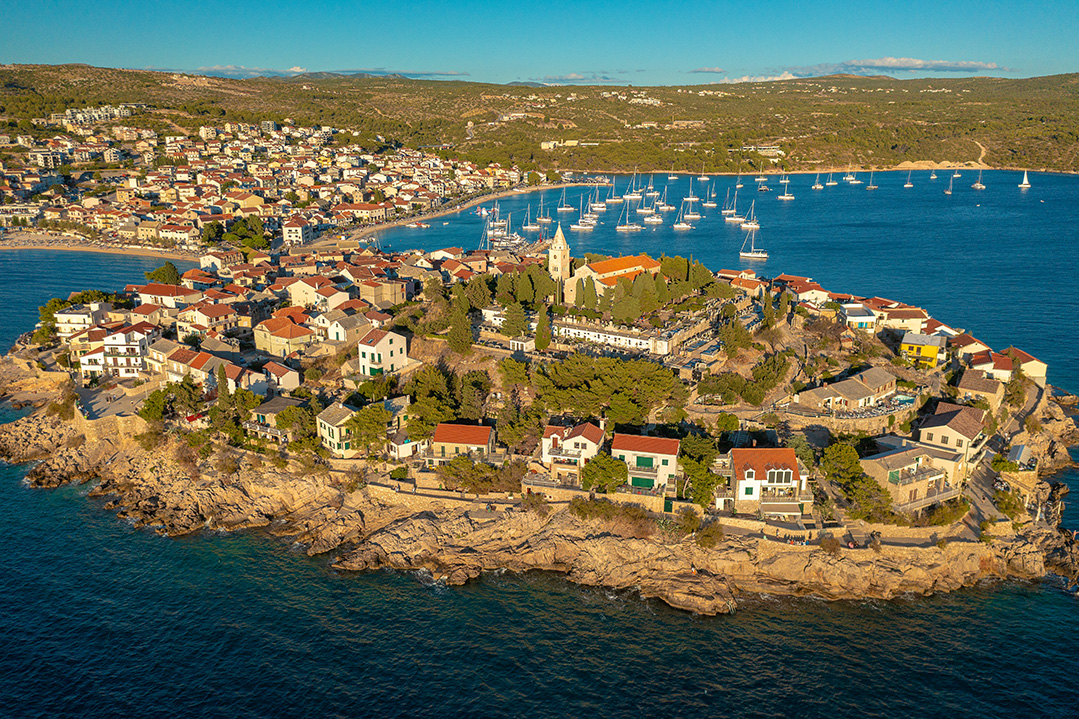 Discovering the Stunning Beaches of Primošten
Primošten boasts some of the most stunning beaches along the Adriatic coast. Whether you're looking for a secluded cove or a lively beach with water sports, Primošten has it all. The Blue Flag-awarded Raduča Beach is a popular choice among visitors, with its crystal-clear waters and soft pebbles.
For those seeking a more secluded experience, head to Mala Raduča Beach, nestled between two pine-covered headlands. This hidden gem offers a tranquil escape where you can unwind and enjoy the serene beauty of the Adriatic Sea.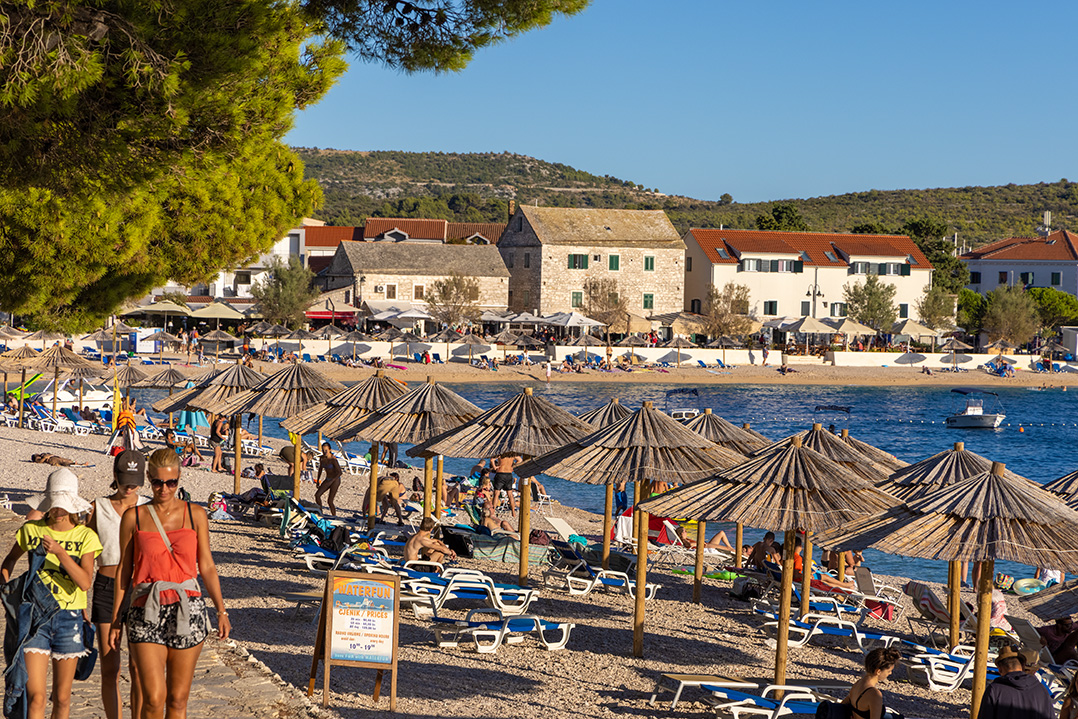 Famous Primošten vineyards
Wine lovers will delight in exploring the local vineyards and indulging in wine tastings. Primošten is famous for its indigenous grape varieties, such as Babić and Plavina, which produce rich, full-bodied wines. Don't miss the opportunity to visit the award-winning vineyards and learn about the winemaking process.
The best of Šibenik County's velvety Babić wine comes from vineyards across the hills around Primošten, a geometric cluster of small rectangular plots owned by individual local families. With each rectangular parcel surrounded by a dry-stone wall, the vine-bearing hillside terraces look strikingly decorative when seen from a distance. They are appropriately described as the "stone lace of Primošten" in local tourist literature.
 These terraces result from generations of back-breaking toil: the rocks that cover the local landscape had to be laboriously broken up to create cultivable patches of land. Premoshten's oldest vineyards probably date from the 16th century.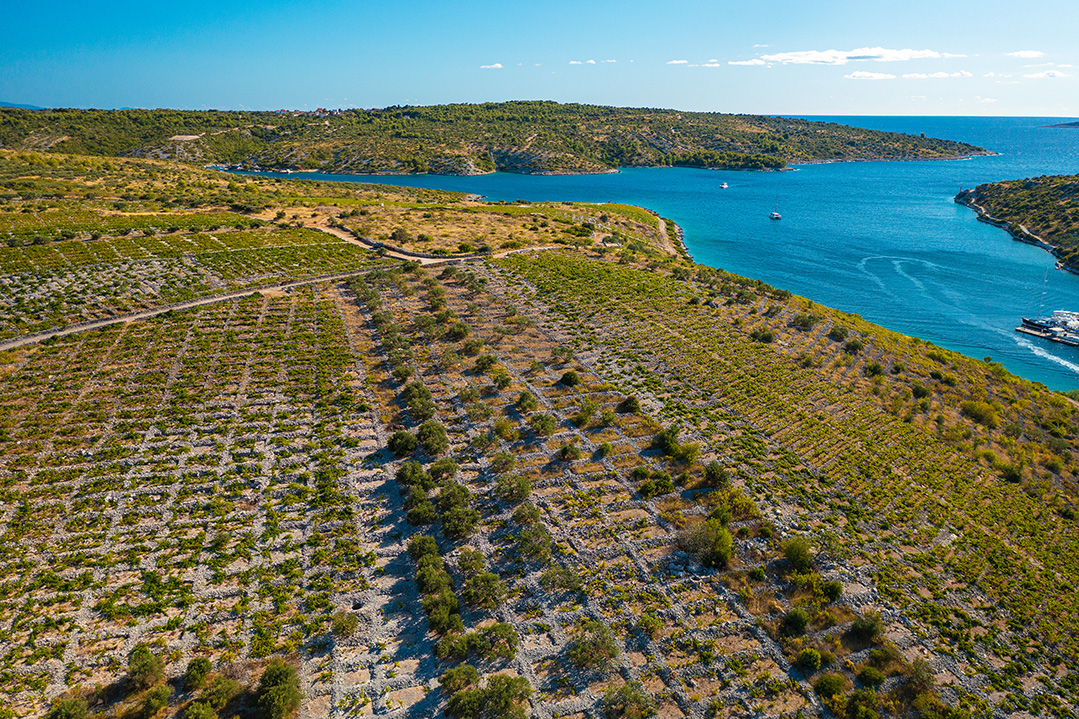 The Gastronomic Delights of Primošten
No visit to Primošten is complete without indulging in its gastronomic delights. The town is renowned for its fresh seafood caught daily by local fishermen. From grilled fish to octopus salad, the local restaurants offer a plethora of culinary delights that showcase the flavours of the Adriatic.
For a truly authentic experience, visit one of the konoba, traditional Croatian taverns, where you can savour hearty dishes cooked with love and passion. Pair your meal with a glass of local wine, and transport your taste buds to culinary heaven.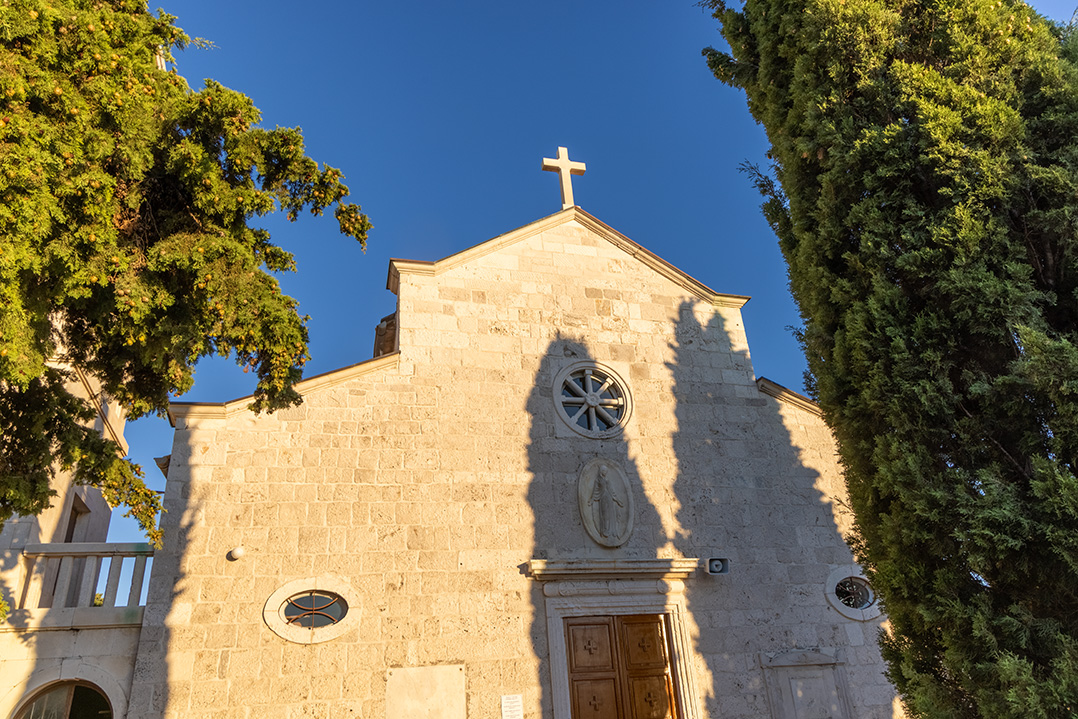 Accommodation Options in Primošten
Primošten offers a range of accommodation options to suit every budget and preference. From luxury resorts and boutique hotels to cosy guesthouses and apartments, you'll find the perfect place to rest and rejuvenate after a day of exploration.
If you're looking for a unique experience, consider staying in one of the traditional stone houses within the old town. Immerse yourself in the local culture and wake up to the sound of the sea gently lapping against the shore.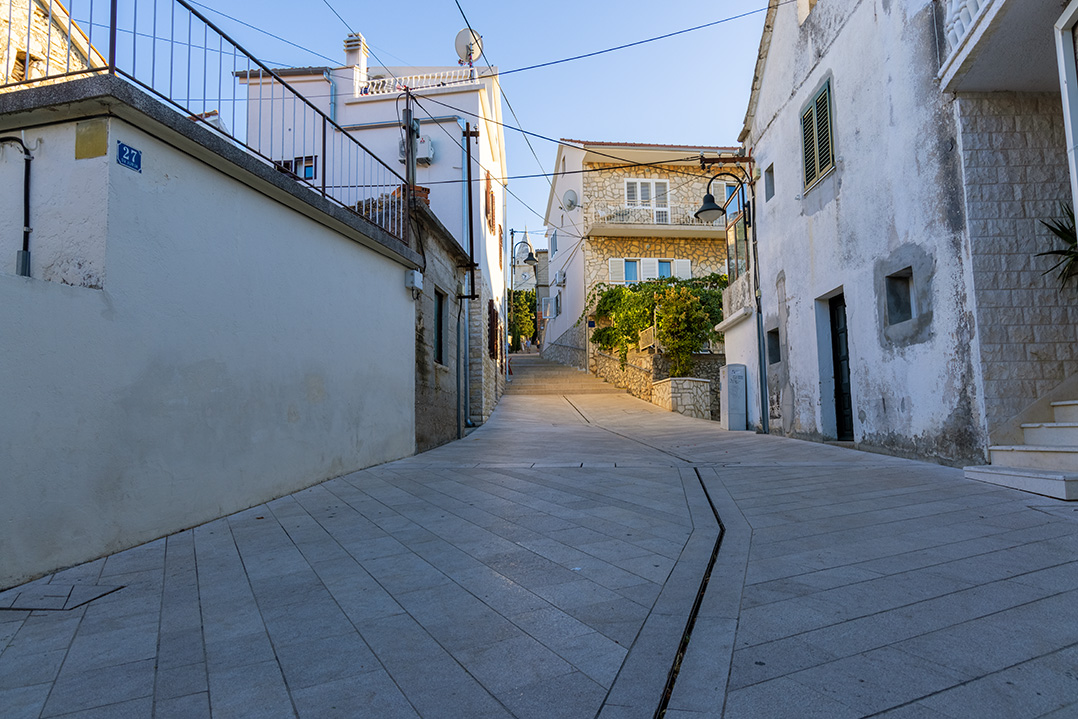 Day Trips and Nearby Attractions from Primošten
While Primošten has a wealth of attractions, it also serves as an ideal base for exploring the surrounding area. Just a short drive away, you'll find the historic city of Šibenik, with its magnificent Cathedral of St. James, a UNESCO World Heritage site.
Another must-visit destination is the stunning Krka National Park, known for its cascading waterfalls and lush landscapes. Take a boat ride along the Krka River and marvel at the beauty of nature unfolding before your eyes.
Practical Tips for Visiting Primošten
Before you embark on your journey to Primošten, here are a few practical tips to ensure a seamless and enjoyable experience. The best time to visit Primošten is during the summer, from June to September when the days are warm and the town is bustling with activity.
Currency-wise, the official currency in Croatia is the Croatian Kuna (HRK). Credit cards are widely accepted, but carrying some cash for smaller establishments is always a good idea. English is spoken in most tourist areas, so communication will be fine.
Conclusion: Why Primošten is a Must-Visit Destination
Primošten, Croatia, is a destination that captures the essence of authentic charm and natural beauty. From its rich history and culture to its captivating old town and stunning beaches, Primošten offers an unforgettable experience for every traveller. Whether you're seeking relaxation, adventure, or gastronomic delights, this coastal paradise has it all. So pack your bags, immerse yourself in the charm of Primošten, and create memories that will last a lifetime.
GALLERY