Visitors can look forward to a host of pleasant experiences in Croatia. Villages made of local stone, the pristine coastline and the waterfalls at Plitvice Lakes are famous worlds over. Croatia is proud of its preserved and diverse nature – from the marshy lands of Kopački rit

to the mountain forests and meadows on Mt Velebit. Birds can be found in all of these habitats, and they draw nature lovers, birders or birdwatchers, like a magnet. With nearly 400 recorded bird species, of which some 230 are nesting birds

.

When it comes to bird variety, Croatia certainly is a good destination for birdwatchers.



What is birdwatching?
Birdwatching is a popular type of tourist activity around the world. In Great Britain alone, there are over a million registered birdwatchers. The tradition also exists in Germany, the Netherlands, and other European countries, as well as in America. Some people will cross the oceans and continents to see a rare species of parrot in the Amazon or a hornbill in Borneo. There are several excellent birdwatching locations in Europe. By and large, these are marshy areas or along the bird migration bottlenecks. Gibraltar is an important stop-over site for millions of migrating birds. Other popular birding destinations are Doñana in Spain, Camargue in France and Eilat in Israel, to mention but a few of the most known one. Croatia is also an interesting detail in the mosaic of birdwatching.
See more about Croatian nature in general.
Not only do birdwatchers spend a lot of time outdoors, but they often come from the ranks of managers, bankers, and Intellectuals who resort to nature for relaxation. More importantly, birding is an activity which takes place in spring, autumn, and winter, during the tourist lull. Therefore, the message is clear: birdwatching needs to be developed in Croatia. As opposed to hunting, one animal can be observed by hundreds of tourists. And with nearly 400 recorded bird species, of which some 230 are nesting birds, when it comes to bird variety, Croatia certainly has potential on a par with the top European birding destinations. Apart from strength in numbers, some very rare species indeed can be seen here due to the well-preserved habitats.
See our Guide to the birdwatching in Croatia
Why Croatia?
The Croatian littoral is the westernmost habitat of the Western Rock Nuthatch, The black-headed bunting and The olive-tree warble which cannot be seen in the rest of West Europe, the origin of most birdwatchers. Croatia's selling points are primarily Mediterranean species, such as the Blue Rock Trush, the Common Rock Trush, the Western Rock Nuthatch, the Short Toed Snake Eagle, the Sombre Tit, the Rock, Partridge… Birdwatchers in Croatia are also interested in some very rare species, such as the Little Tern which lives in the well-preserved habitats on the gravel bars along the. Drava River, also the Black-winged Stilt nests in very few locations, one of which is the Nin salt pans.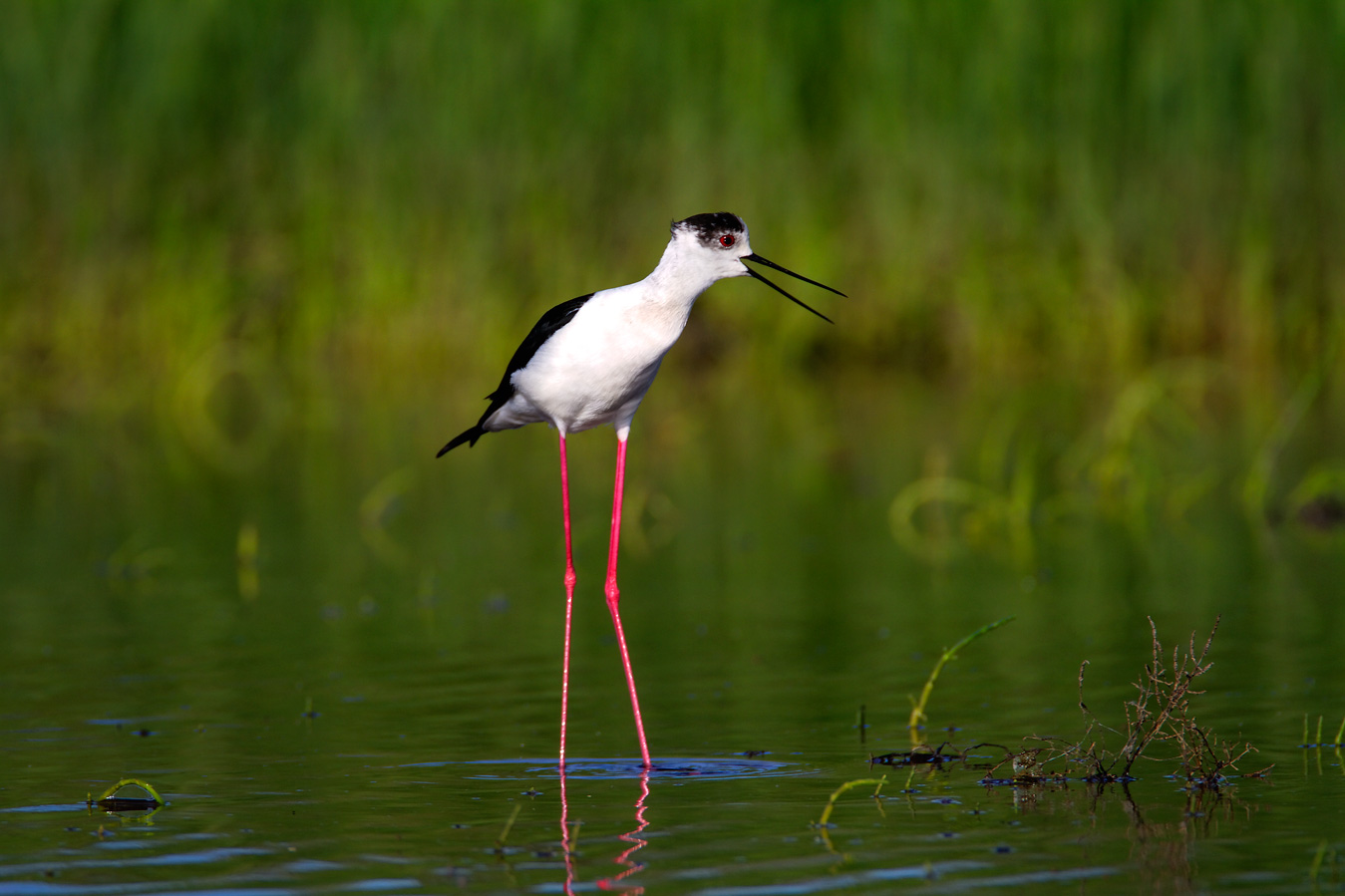 Where does one go to watch birds in Croatia?
The easiest places to watch birds are where they flock in large numbers. Most predictably these are wetlands and other water surfaces. These are the best places to observe ducks, herons, geese, and other wetland birds, The easiest way to go about birdwatching is to visit some of the protected areas, such as the nature parks and special reserves, These places are off limits to hunters so birds are not so afraid of people there. In Croatia, the floodplains of Lonjsko polje and Kopački rit already have the necessary infrastructure for birdwatching, transportation, board, and lodging. Vransko Lake in Dalmatia is close to the sea so tourists can make it from the beach to the reed in no time and observe the very rare Pygmy Cormorant and the Purple heron. The opposite is also possible: birdwatchers can hop to the beach when the birds are least active: at noon!
Fishponds are also interesting. In the fishponds around Bjelovar and along the Kupa River, besides the production of fish, you can observe flocks of wetland birds. Crna Mlaka near Zagreb, a Ramsar wetland of international importance, is only a half hour drive from Zagreb. The Neretva River Delta is another Ramsar wetland, just like Lonjsko polje and Kopački rit. In this fantastic wetland habitat, bird watching would constitute another important resource to boost the already well developed growing of watermelons, tangerines, and other produce, and obviously, be an added value to the classical sun and sea holiday.
Increasingly better known are the low-lying marshy areas of northwestern Dalmatia, primarily in Zadar County. On the seashores, you can see waders, birds that waddle through the shallow water, mud, and sand. Their long legs and beaks allow them to walk on and feed in the mud and sand. The group of waders comprises stilts, the shanks, oystercatchers, the curlews, the calidrids or typical waders… The most beautiful places are Plemići and Ljubać bays, Veliko Blato, Malo Blato and  Kolansko Blato on Pag island. There are well-amended observation posts and trails on Pag, while information boards offer information about the value of the bird fauna. Similar places are the salt pans which have retained their basic natural features – shallow and muddy water surfaces. One of the most beautiful resting places for the Kentish Plover and the Black Winged Stilt on salt pans in Nin with their natural mud layers. Besides watching rare birds, one can see how sea salt is extracted there.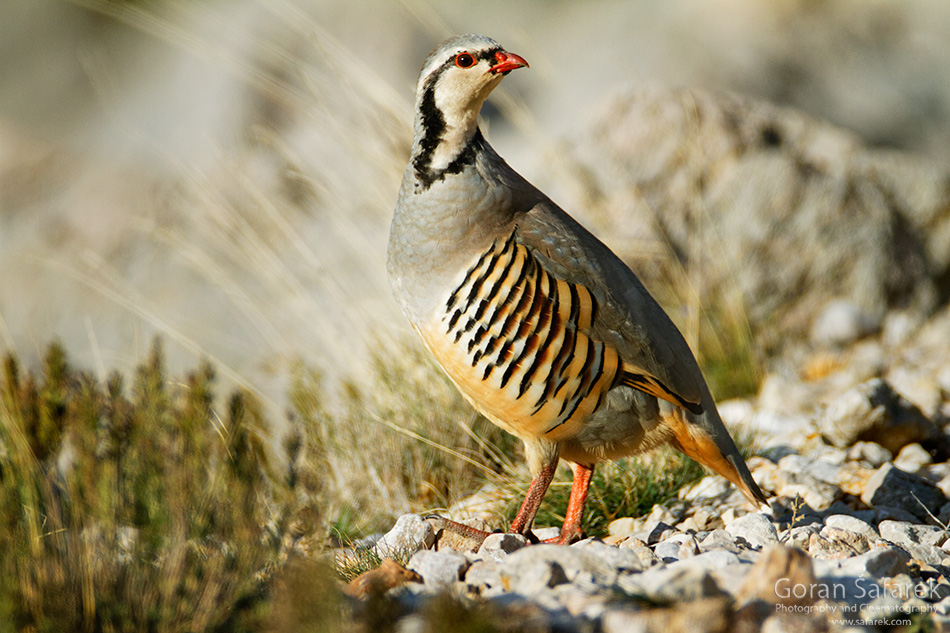 Some birds shy away from the people so one has to look for them. The western capercaillie lives in the forests and meadows of Velebit and one has to tread many kilometers to find it. The well-preserved shoals along the Drava are the nesting places of terns, sandpiper, plovers and other wading birds. The offshore islands, such as Lastovo and Vis are the breeding places and habitats of the Eleonore's Falcon and The Audouin's gull, and some of these birds like the Scopoli's shearwater and the Manx shearwater can open seen floating at the water from ships and nesting on the remote islands like Palagruža. Ornithology camps are places where scientists study birds.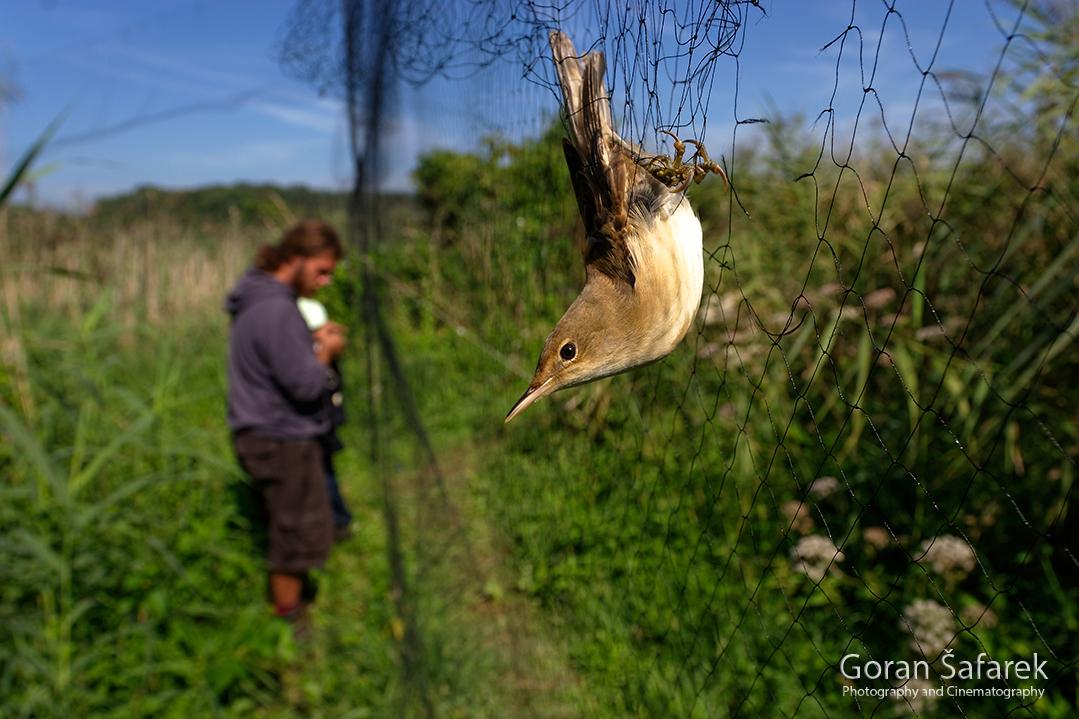 Ornithological nets are erected to help scientists catch birds which are then taken unharmed and ringed. This is the opportunity to get close personal with some of the birds which are rarely seen in nature. Such camps exist for example, on Učka Mountain, and at Vransko Lake. Conducive to birdwatching and studying are also bird reception centers. The Caput Insulae Bali Centre Cres is already famous for the Griffon Vulture. Several tourist agencies in Croatia specialize in this type of tourism and professional ornithologists play important roles as guides and associates. Many of them are members of the BIOM (BirdLife in Croatia) Association.
How to watch birds?
Birds can be watched in any season. In spring and autumn, hundreds of thousands fly from north to south and vice versa. In winter, one can observe nesting birds. Late spring is the time when birds nest and raise their young. During the warm part of the year, the best time to watch them is early morning and late afternoon and evening. That is when the birds are the most active and it is not too hot for the birdwatchers. The only problem is that they have to get up early, but it pays! Watching birds is not easy because birds are often timid and they are small. Therefore, one has to get really close to them.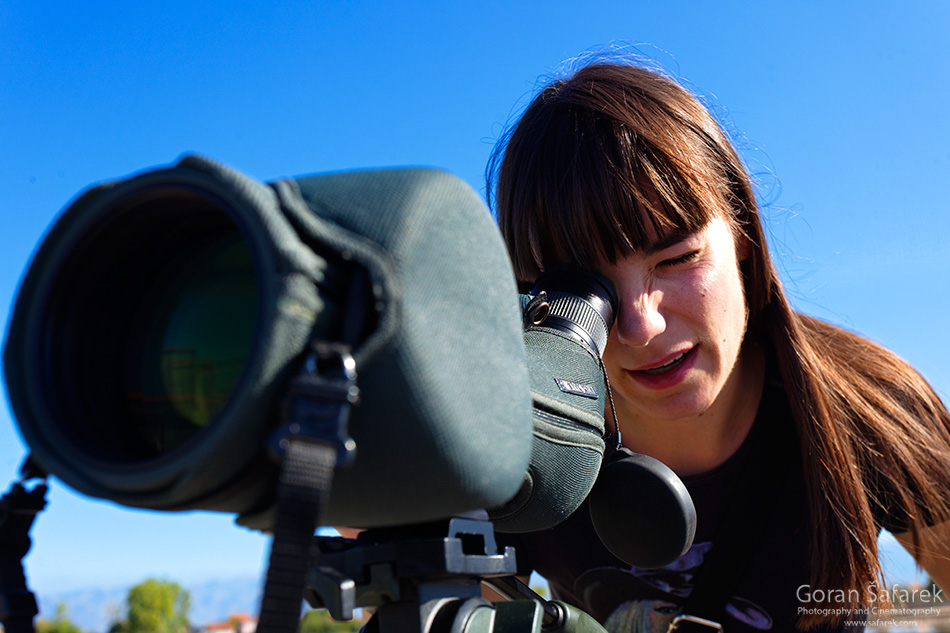 Birdwatching huts are convenient as one can hide in them, and yet they provide enough room for a longer stay. The structure is usually elevated and also quite well camouflaged so birds are not scared and with time they get used to them. One has to be equipped with outdoor clothing in case of rain and heat. Mosquitoes or other adverse elements. In some places, birds are not too scared of people, so birdwatching huts are not necessary. In any case, one must know how to behave around birds – one must not shout, spoil nature, litter or even touch a nest if it is within reach. From afar, Birds are not easy to spot with the naked eye, which is why optical devices are needed. Many birders have binoculars which transform the tiny dots into recognizable objects.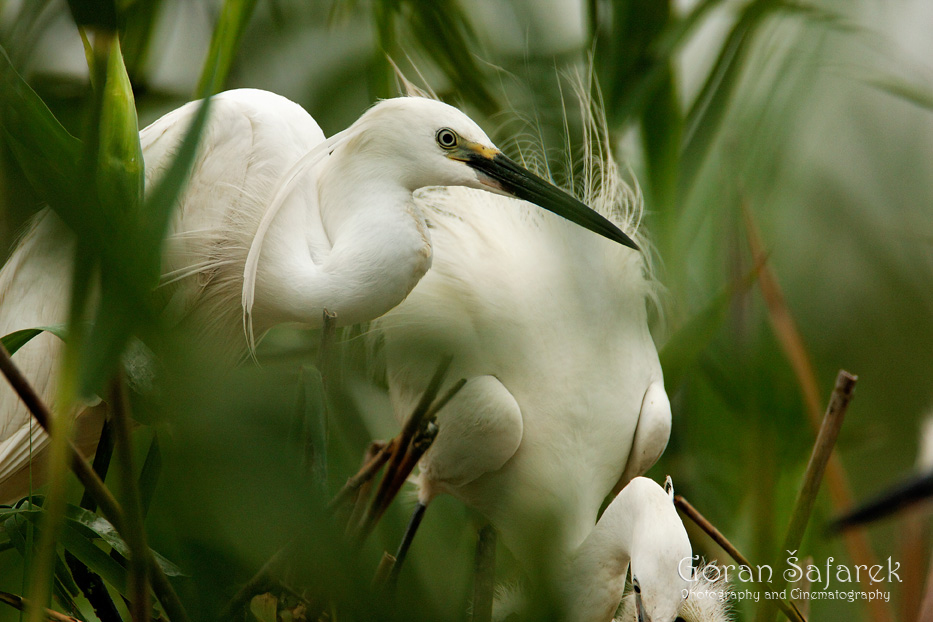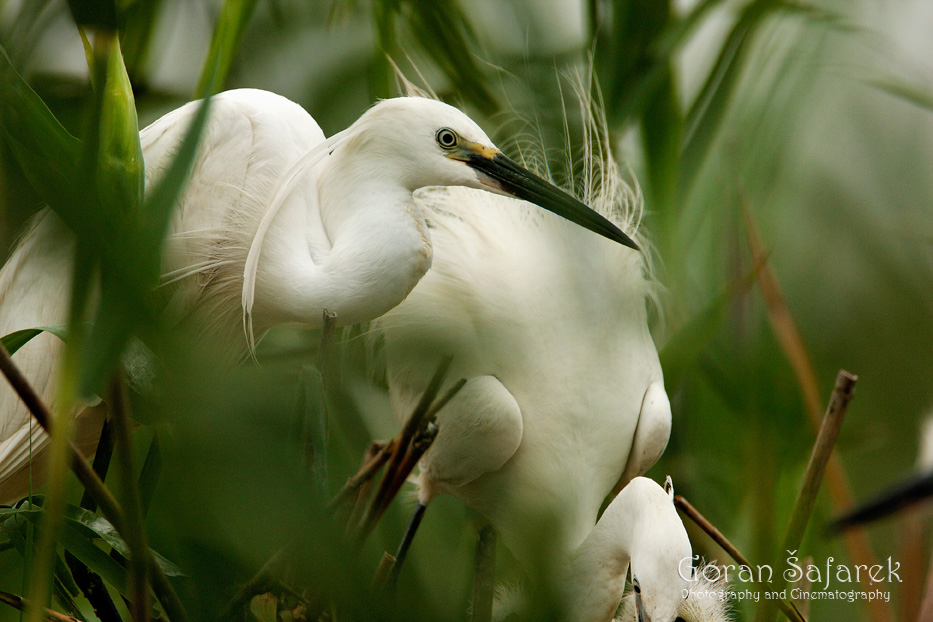 Birdwatchers often use bird spotting scopes with even greater magnification than binoculars. It is impossible to obtain a still image with such large magnifications so bird spotting scopes are mounted on tripods. Many birders recognize birds with the help of specialized books. Some of them record the birds singing. Ever more popular is taking photos of birds, but for that one needs telephoto lenses which produce high magnification. The equipment is heavy so birds are photographed from permanent or temporary shelters. These may be the already existing observation posts, but they can also be imaginatively camouflaged shelters. Good observation posts can be found on the Island of Pag (Blata), at Vransko Lake and Lonjsko polje.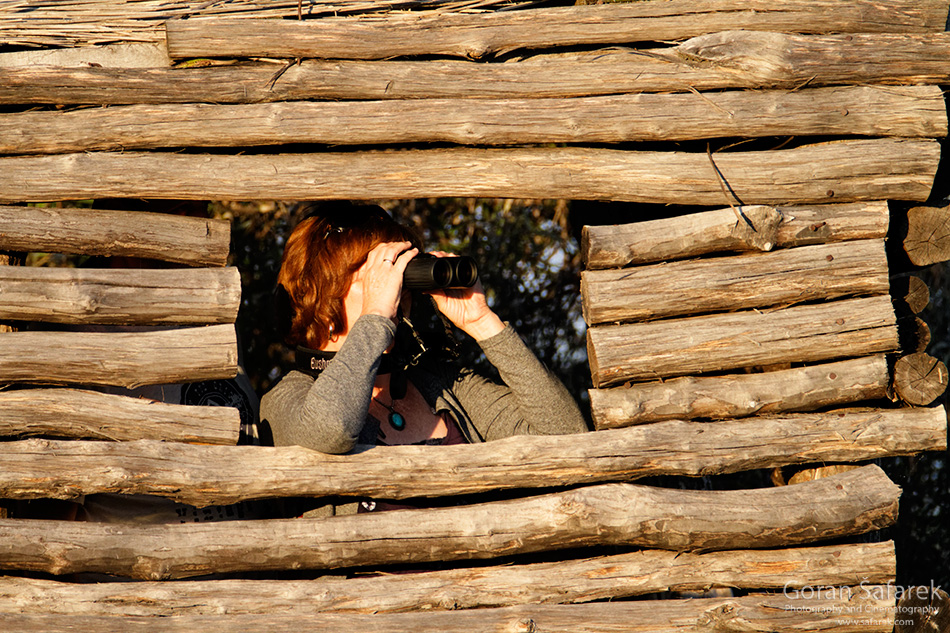 Goran Šafarek, biologist, author of several books and films about Croatia. Don't forget to follow us on our Instagram, Twitter, and Facebook