Trogir has everything a traveller could want, from its rich history to stunning architecture and beautiful beaches. Located in the central Dalmatia region of Croatia, Trogir is a must-visit destination for anyone planning a trip to this beautiful country. In this guide, I will take you through everything you need to know about Trogir and why it should be on your travel bucket list.
Trogir is a small town located on a small island between the mainland and the larger island of Ciovo. The town is connected to the mainland by a small bridge and to Ciovo by a larger bridge. Trogir has a rich history dating back to the 3rd century BC when Greek colonists founded it. In the 13th century, Trogir became an important port and trading centre under the rule of the Venetian Republic. Today, Trogir is a UNESCO World Heritage site and a popular tourist destination in Croatia.
History of Trogir
Trogir has a rich history that spans over 2,000 years. Greek colonists founded the town in the 3rd century BC and was later ruled by the Romans, Byzantines, and the Venetian Republic. Trogir's Old Town reflects its rich history, well-preserved medieval architecture and numerous historical landmarks. One of the most significant landmarks in Trogir is the Cathedral of St. Lawrence, built in the 13th century and considered one of the finest examples of Romanesque-Gothic architecture in Croatia.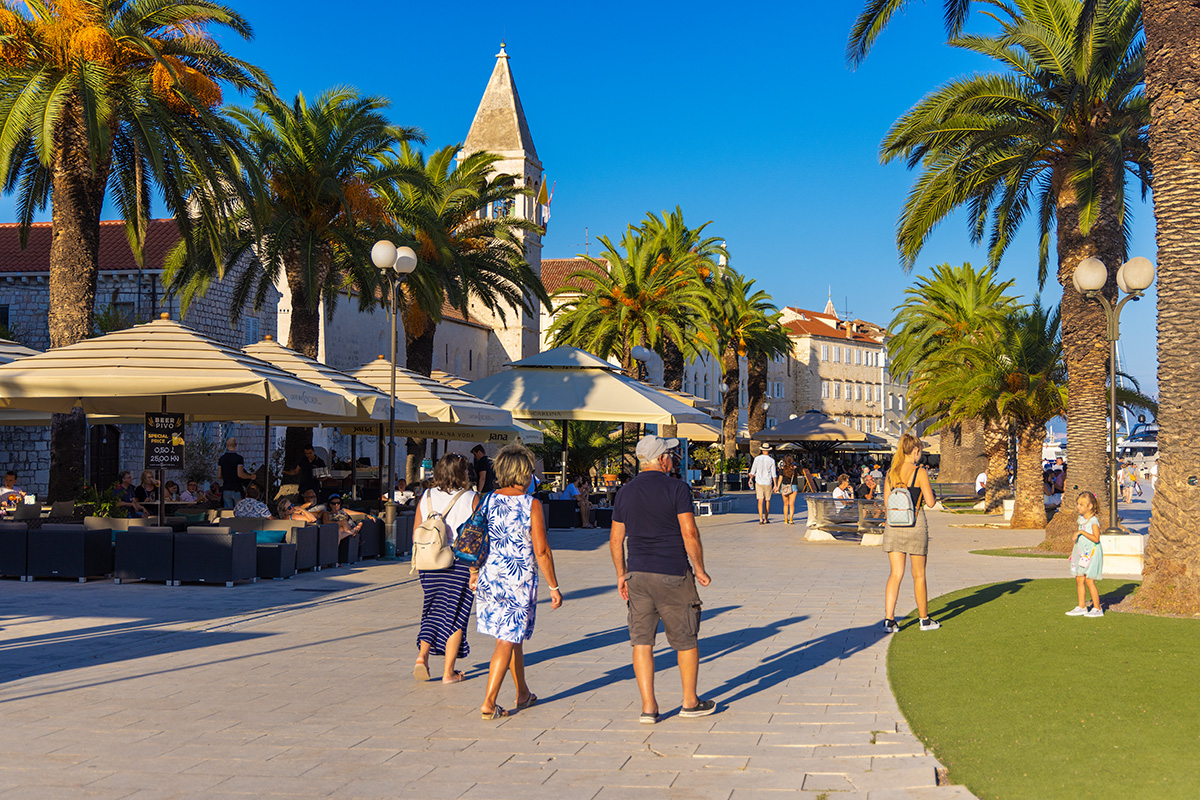 Top things to do in Trogir
Trogir has several must-see attractions that should be on every traveller's itinerary. The Old Town of Trogir is a maze of narrow streets and alleys lined with historic buildings and landmarks. Some top things to do in Trogir include visiting the Cathedral of St. Lawrence, exploring the Kamerlengo Fortress, and strolling along the waterfront promenade. Trogir has several beautiful beaches, including the popular Pantan Beach with pebbles and sand and the secluded Mavarstica Beach.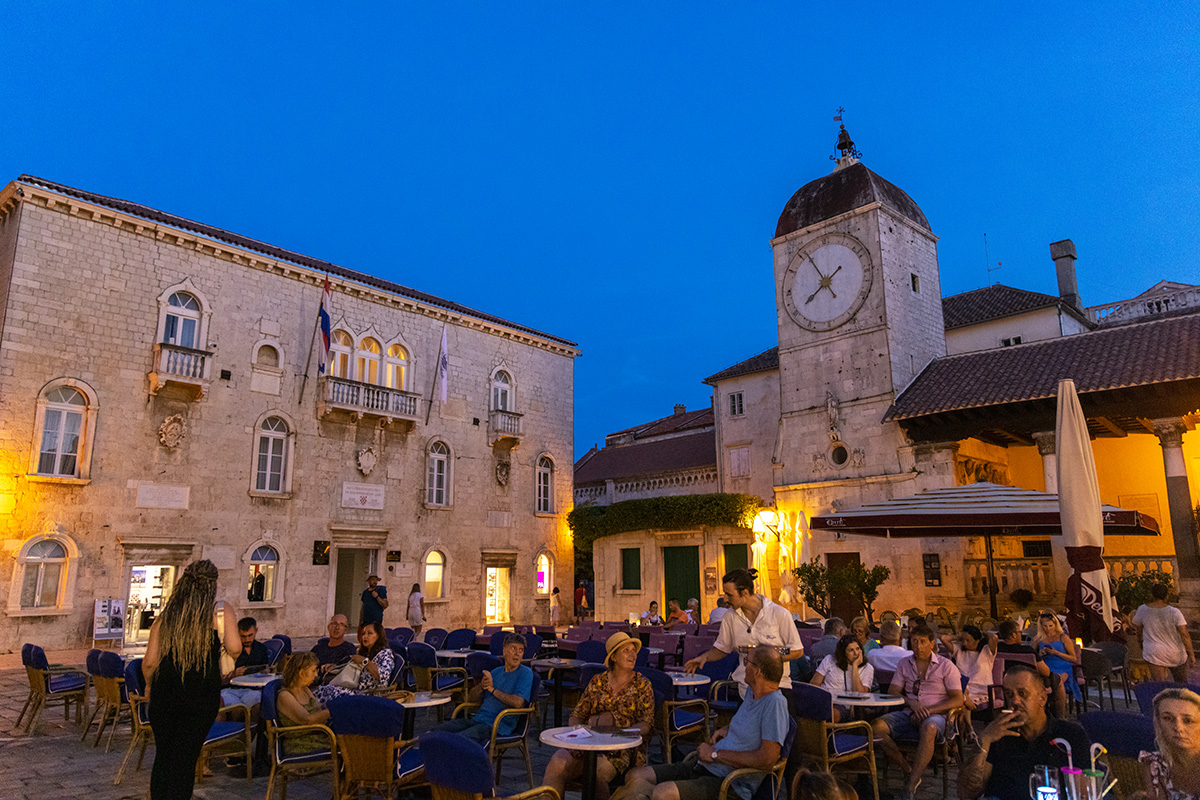 Best time to visit Trogir
The best time to visit Trogir is during the summer, from June to September, when the weather is warm and sunny. This is also the peak tourist season, so expect larger crowds and higher prices. If you prefer a quieter and more affordable trip, consider visiting Trogir during the shoulder seasons of May and October. The weather is still pleasant, and the crowds are smaller.
How to get to Trogir
Trogir is located about 25 km west of Split, the second-largest city in Croatia. Split Airport is the closest airport to Trogir, about 5 km from the town. You can take a taxi or bus to Trogir from the airport. If you are coming from Split, you can take a bus or a boat to Trogir. Several private transfer companies offer door-to-door service from Split to Trogir.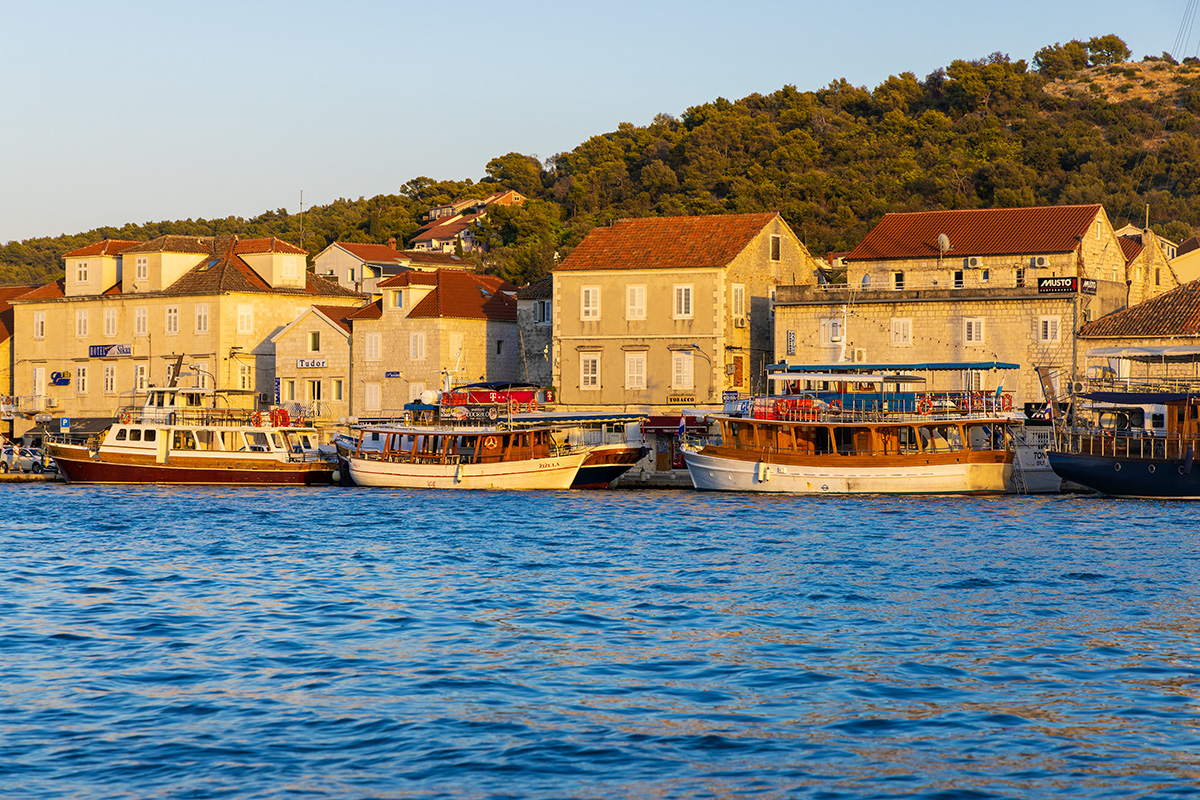 Accommodations in Trogir
Trogir has a wide range of accommodations to suit every traveller's budget and preferences. The town has several hotels, hostels, and apartments, as well as several campsites and guesthouses. If you are looking for a luxurious stay, consider staying in one of the many high-end hotels in Trogir's Old Town. If you prefer a more authentic experience, consider staying in a traditional stone house or apartment in the heart of the Old Town.
Where to eat in Trogir
Trogir has a vibrant food scene that is influenced by its Mediterranean location. The town has several restaurants, cafes, and bars serving traditional Croatian and international cuisine dishes. Some top restaurants in Trogir include Konoba Trs, which serves traditional Dalmatian cuisine, and Restaurant Pašike, which offers a modern twist on Croatian classics. For a casual dining experience, head to one of Old Town's many street food stalls or cafes.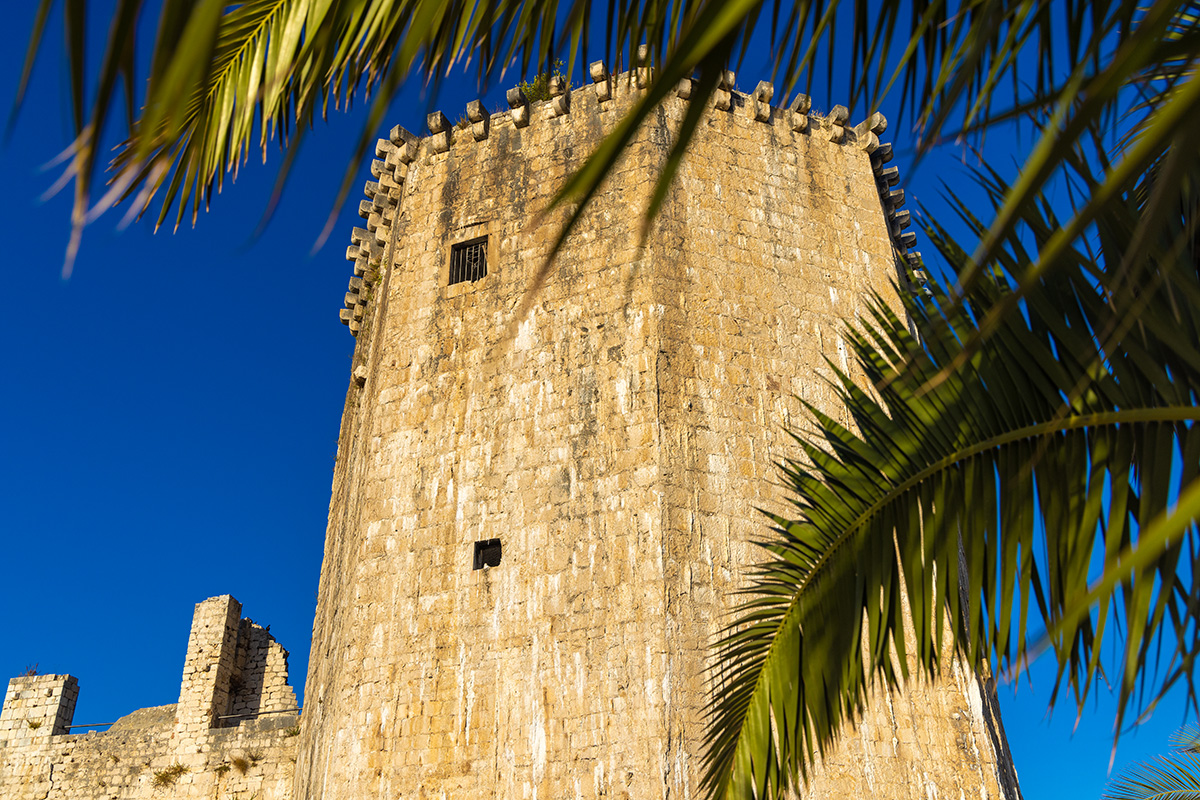 Travel tips for visiting Trogir
If you are planning a trip to Trogir, here are some travel tips to help you make the most of your visit:
Wear comfortable shoes: Trogir's Old Town is a maze of narrow streets and alleys, so wear comfortable shoes for walking.

Beware of pickpockets: Trogir can attract pickpockets and scammers like any other tourist destination. Be aware of your surroundings and keep your valuables close.

Try the local wine: Trogir is located in the heart of Croatia's wine country, so be sure to try some local wines.

Respect the local culture: Croatia is a conservative country, so dress modestly when visiting churches and other religious sites.
Day trips from Trogir
Trogir is located in the heart of Dalmatia, making it the perfect base for exploring the region. Some top day trips from Trogir include visiting the nearby city of Split, exploring the Krka National Park, and visiting the historic town of Šibenik. You can also take a boat tour to the nearby islands of Drvenik and Solta. The nearby island of Čiovo is also worthy of exploration.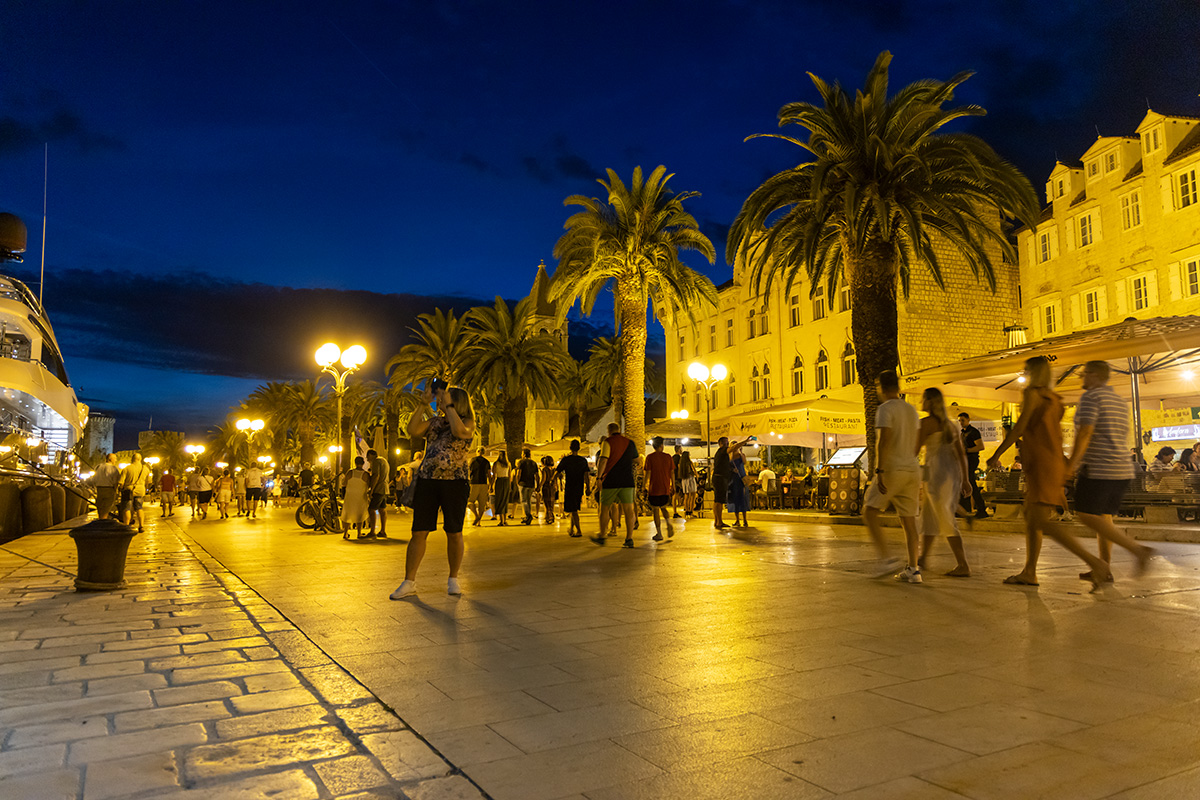 Visit Trogir
Trogir is a small town with a big heart. With its rich history, stunning architecture, and beautiful beaches, it is no wonder that Trogir is a must-visit destination in Croatia. Trogir's top must-see attractions include the Cathedral of St. Lawrence, the Kamerlengo Fortress, and the waterfront promenade. Whether you are a history buff, a beach lover, or a foodie, Trogir has something for everyone. So, pack your bags and head to Trogir for an unforgettable vacation in Croatia.