Korčula, often referred to as the 'Gem of the Adriatic,' offers a unique blend of crystal-clear waters, dense forests, and well-preserved medieval architecture.
Nestled in the clear waters of the Adriatic Sea, Korčula, Croatia is a destination that effortlessly mixes natural beauty with rich history. As you step foot on this breathtaking island, you are immediately transported to an era of knights, legends, and timeless beauty.
Korčula town, the main settlement on the island, is a medieval walled city positioned on an oval-shaped peninsula. This charming town, with its red-roofed houses and narrow, winding streets, is reminiscent of a miniature Dubrovnik. The island is also home to numerous small villages, vineyards, and secluded coves, making it a perfect destination for those seeking both adventure and relaxation.
As you journey through Korčula, you'll find that each island corner has its unique charm. Whether it is the unspoiled beaches, historic sites, or vibrant local culture, there's something to captivate every traveller's heart in Korčula, Croatia.
The History of Korčula, Croatia
The history of Korčula is as colourful as its landscape. The island has been inhabited since prehistoric times, with archaeological evidence showing the presence of early Illyrian tribes. Later, it fell under Roman rule, before becoming part of the Byzantine Empire.
In the medieval period, Korčula was a vital Venetian trading post, helping to shape the region's economic and cultural landscape. The Venetian influence is still evident today in the architecture of Korčula Old Town. The stone buildings, gothic churches, and fortified walls bear testament to the island's rich history and the diverse cultures that have left their mark here.
One of the most enduring legends of Korčula is that it was the birthplace of the famous explorer Marco Polo. While there's no conclusive evidence to prove this claim, the island embraces this part of its folklore with gusto. Visitors can explore the reputed house of Marco Polo and even climb its tower for a panoramic view of the town and the Adriatic Sea.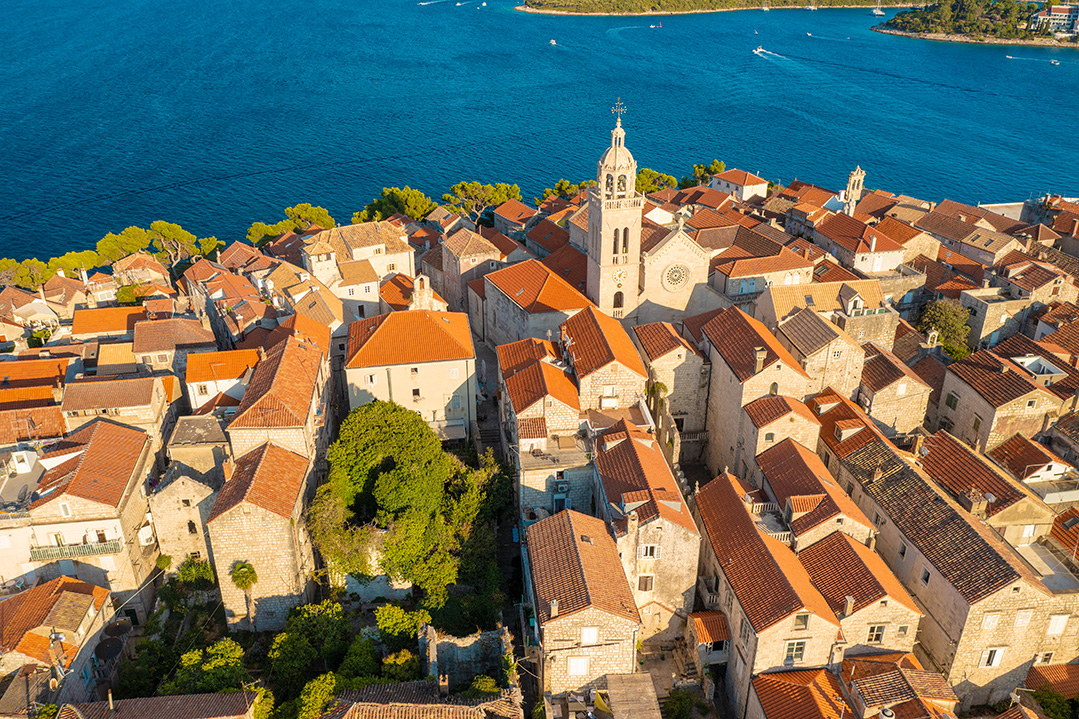 Exploring Korčula Old Town
Korčula Old Town is a maze of narrow, cobbled streets that all lead to the striking St. Mark's Cathedral, the town's centerpiece. This gothic-renaissance church, built from the local stone, features an impressive facade adorned with sculptures of saints and mythical creatures. Inside, the cathedral houses a collection of valuable old masters, including works by Tintoretto.
The Old Town is also home to the Bishop's Treasury, which holds an exquisite collection of religious art and artefacts. For a unique experience, visit the Town Museum located in the Gabrielis Palace. Here, you can delve into the island's history through a vast collection of archaeological, cultural, and historical exhibits.
As the day winds down, take a leisure stroll along the Old Town's fortified walls. The sunset view from here, with the Adriatic Sea painting a canvas of orange and pink hues, is nothing short of magical.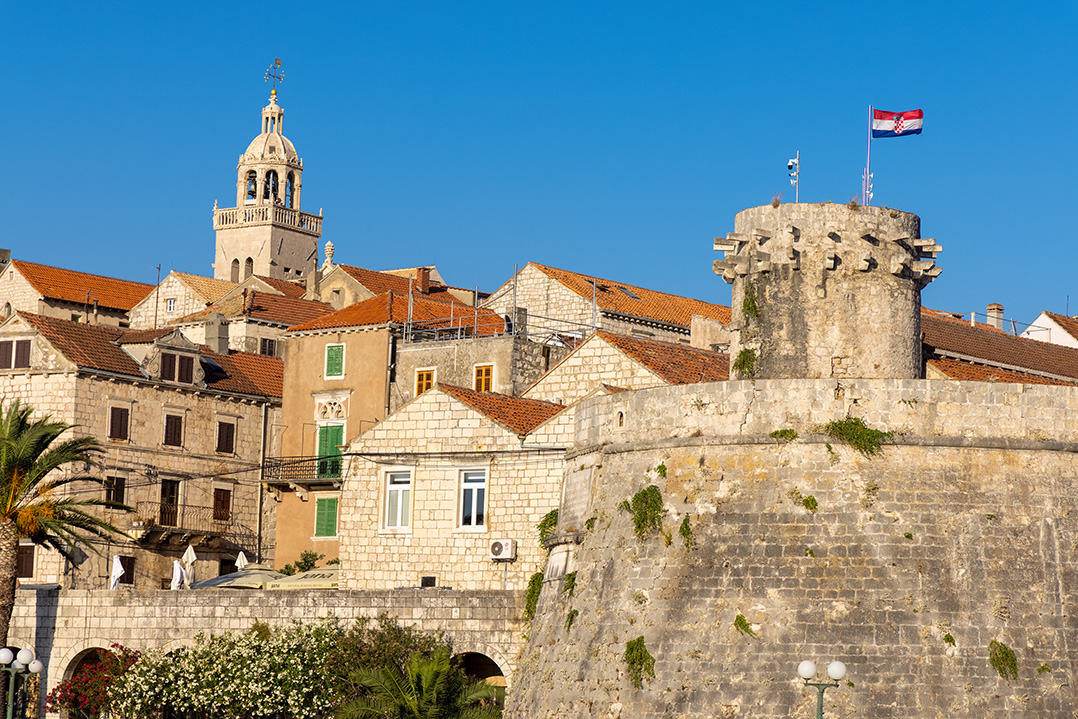 Discovering the Korčula countryside
Korčula town is not the only exciting place on the island.  Vela Luka is another beautiful spot on the other side of the island, a town known for its prehistoric caves and vibrant fishing culture. Besides, several other small villages add to Korčula's allure. Known for its sandy beaches — a rarity in Croatia — and sprawling vineyards, Lumbarda exudes a laid-back charm that's hard to resist.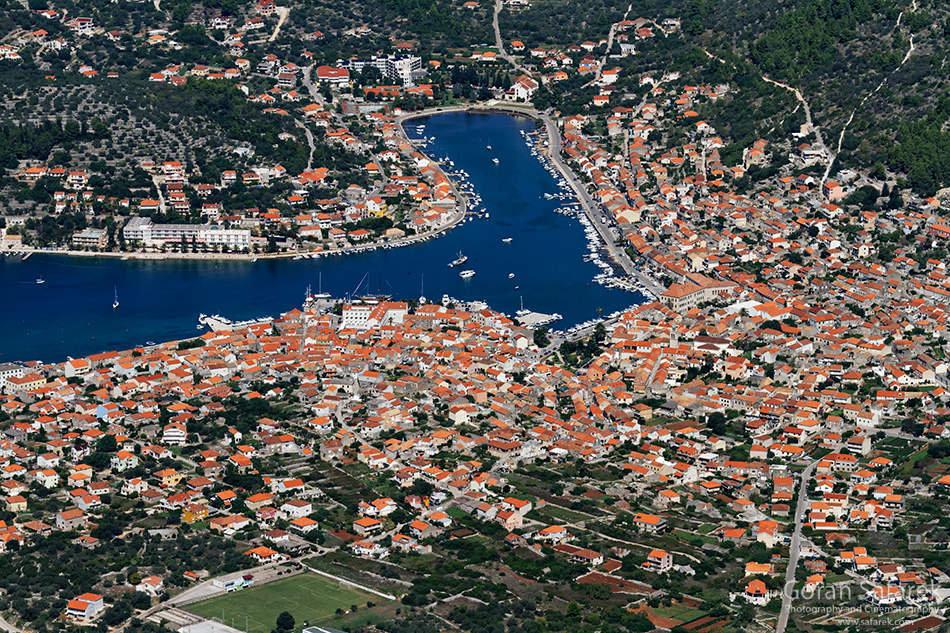 Visit the village of Blato in the central part of the island, renowned for its long alley of lime trees and traditional sword dances.
Take a tour of the vineyards and indulge in wine-tasting sessions. Lumbarda is renowned for its white wine Grk, which is produced from native grapes grown in sandy soil. The wine has a unique taste, with a perfect balance of sweetness and acidity.
Best beaches in Korčula Island
The best beaches in Korčula Island are a mix of pebbly coves and sandy shores. Vela Pržina Beach in Lumbarda, with its fine sand and shallow waters, is ideal for families. For those who seek seclusion, the pebbly beach of Pupnatska Luka, surrounded by steep hills and lush vegetation, is a perfect hideaway.
The beaches of Proizd Island, a short boat ride away from Korčula, are also worth a visit. Known for their crystal-clear waters, the Croatian Tourist Board has declared these beaches the most beautiful in Croatia.
Whether you prefer sunbathing, swimming, or snorkeling, the beaches of Korčula Island offer a slice of paradise for every beach lover.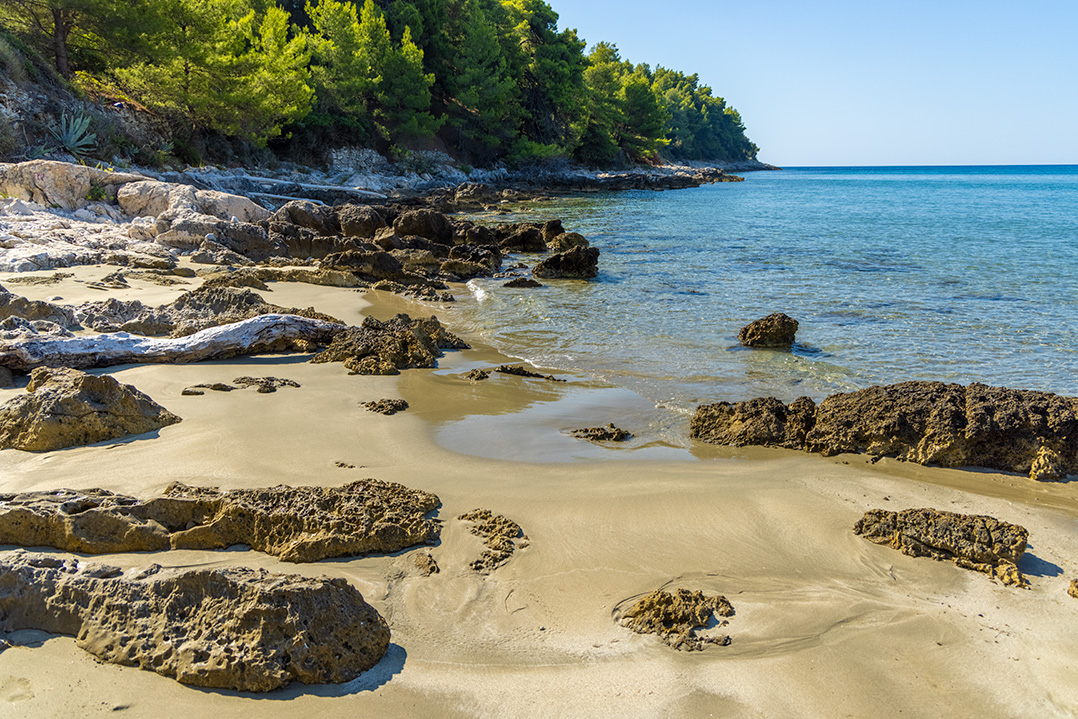 Top attractions and activities in Korčula Island
For adventure seekers, numerous cycling and hiking trails crisscross the island. The trail from Korčula Town to Račišće offers stunning views of the Adriatic Sea and the neighbouring islands.
A boat tour to the nearby islands, including the famous Hvar and Mljet, is another must-do activity. These islands are home to beautiful beaches, national parks, and historic sites, making the tour a worthwhile detour.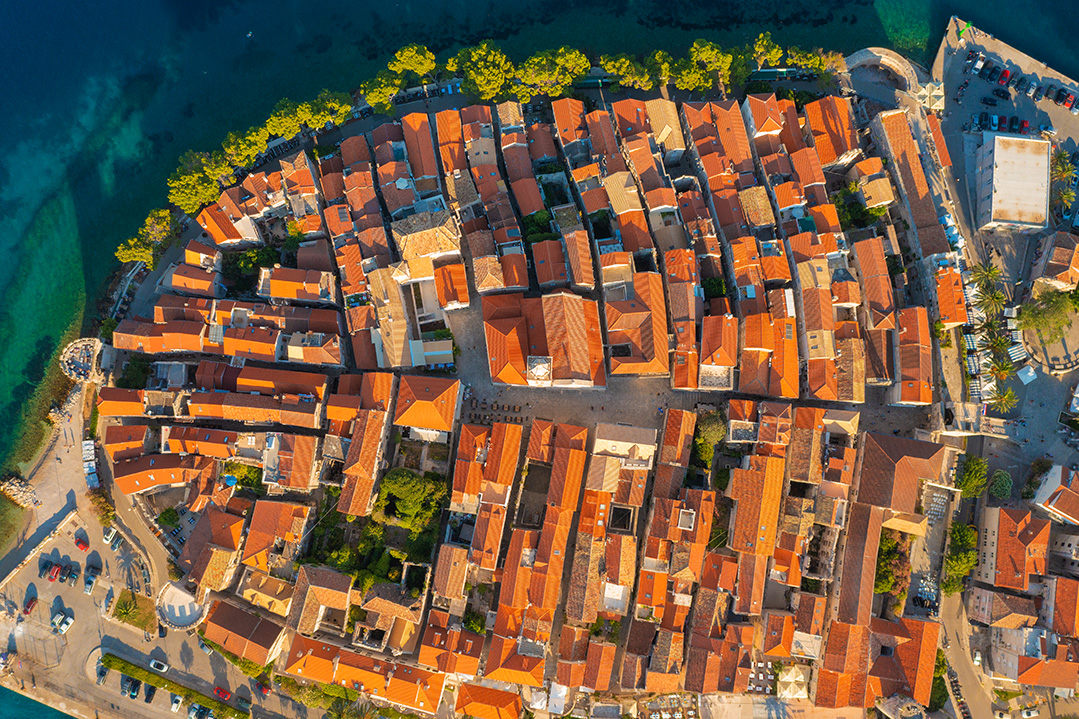 Korčula from above
Where to stay in Korčula Island: Recommendations
Korčula Island offers a range of accommodations, from luxury hotels to budget-friendly guesthouses. In Korčula Town, the Lesic Dimitri Palace, a renovated 18th-century bishop's residence, offers luxurious suites with a blend of traditional and modern decor.
For those looking for mid-range options, Hotel Korčula, located in the heart of the Old Town, offers comfortable rooms with stunning sea views. Those on a budget can opt for guesthouses like Pension Korcula, which provides clean and affordable rooms.
Consider renting a stone cottage or a modern villa in the smaller villages for a unique stay. These accommodations offer an authentic experience of island life.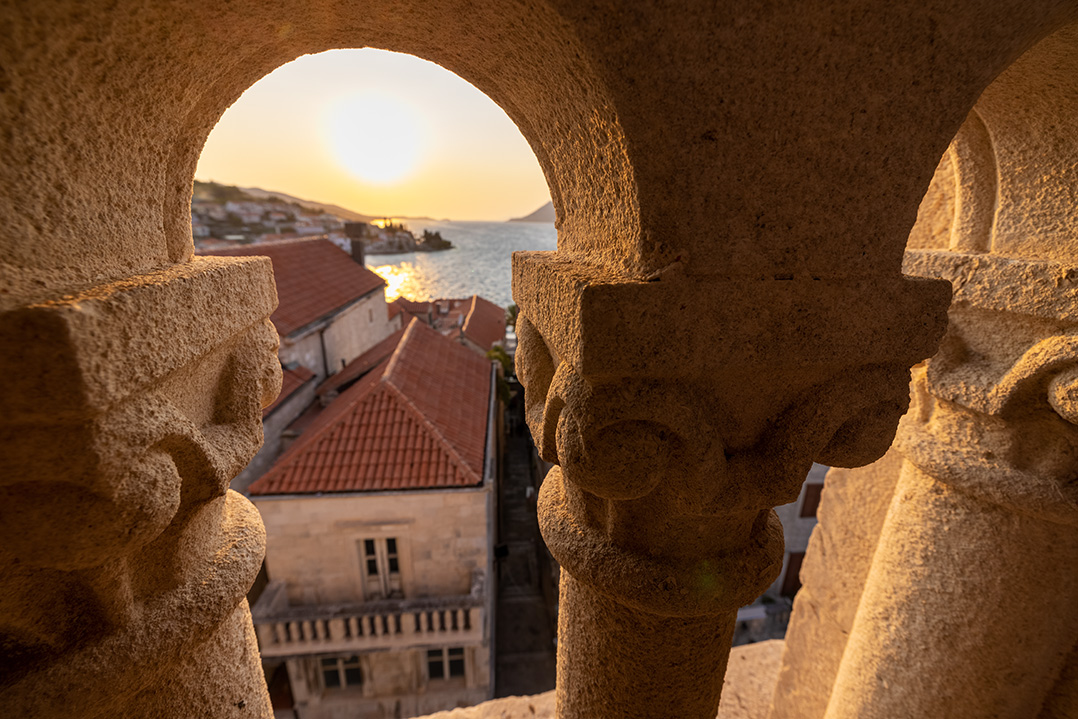 Getting to Korčula Island: Travel tips
Getting to Korčula Island is part of the adventure. The most common way is by ferry from Orebić on Pelješac peninsula, Split or Dubrovnik. The journey offers stunning views of the Adriatic Sea and the Dalmatian archipelago. Alternatively, you can fly to Dubrovnik or Split and then catch a bus or taxi to the ferry port.
Once on the island, getting around is relatively easy. The local bus service connects the major towns and villages. For more flexibility, consider renting a bike or a scooter. It's an eco-friendly and fun way to explore the island.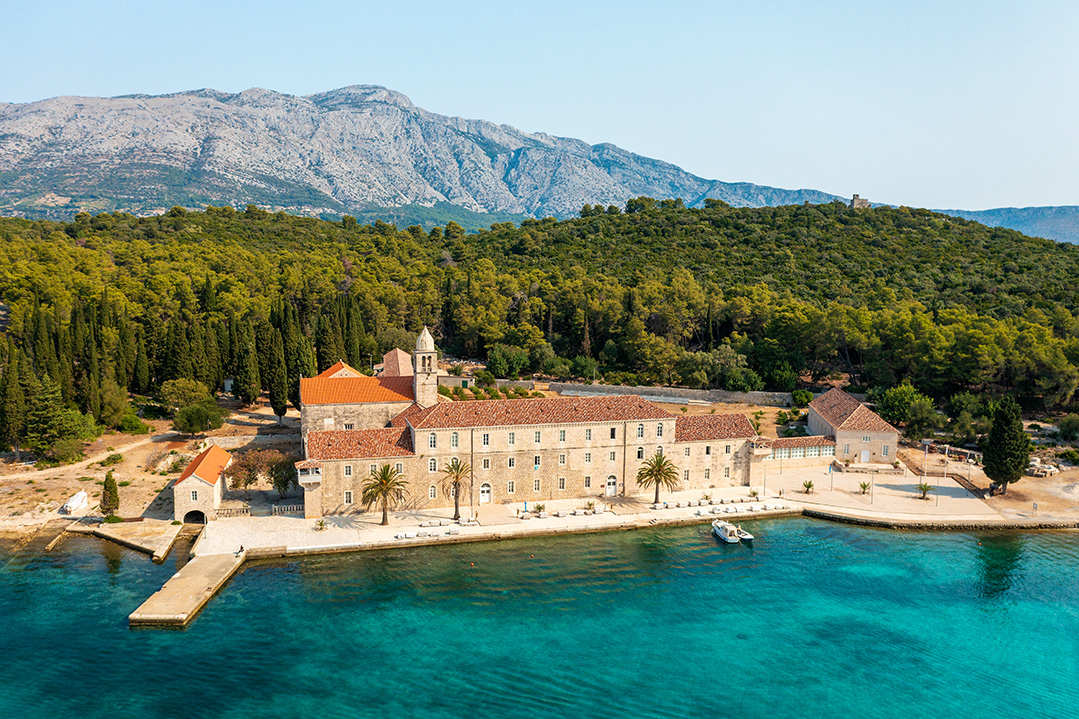 Best time to visit Korčula Island
The best time to visit Korčula Island is during the shoulder seasons of spring (April to June) and fall (September and October). During these months, the weather is pleasant, the crowds are fewer, and the prices are relatively lower.
The summer months (July and August) are also popular, especially for beachgoers. However, be prepared for larger crowds and higher prices during this peak tourist season.
Savouring the cuisine of Korčula Island
No trip to Korčula would be complete without savouring its local cuisine. The island's gastronomy is a delightful mix of traditional Dalmatian and Mediterranean flavours. Seafood, naturally, is a staple, with dishes like buzara (a stew made with shrimps or mussels) and brodet (fish stew) being local favourites.
Don't miss out on trying the island's renowned white wine, Posip, and the indigenous Grk. Pair these with a local cheese and olives plate for a perfect Croatian culinary experience.

Conclusion: Why Korčula is a must-visit destination
Korčula is a destination that captivates with its natural beauty, rich history, and vibrant culture. Whether you're a history buff, a beach lover, a foodie, or an adventure seeker, Korčula has something to offer. Its charming towns, scenic beaches, historic sites, delectable cuisine, and warm locals make it a gem worth discovering. So pack your bags and set sail for this Adriatic paradise. You won't be disappointed.
GALLERY: