Hvar is one of the largest islands on the Adriatic coast of Croatia. Located in central Dalmatia, it hosts ancient stone towns like Hvar town, Stari Grad, Vrboska or Jelsa, beautiful beaches. You can soak both nature and culture in this heavenly place.
If you want the best from the Adriatic coast in Croatia, Hvar is arguably the best place. It ticks all boxes, where history culture lovers buffs can discover ancient stone buildings, social butterflies during the mellow summer evenings in numerous cafes and restaurants, and those looking isolated on some beaches.
Most of the settlements are located on the north-western part of the island, mostly flat and fertile. The countryside here is dotted by numerous fields, vineyards, olive groves and gardens. Stari Grad is protected in a deep bay and a perfect place for a port. Vrboska and Jelsa lie on the coast, looking to the Brač Island and mainland (Makarska Riviera). Hvar town is located a bit further away on the west. The rest of the island is craggy, elongated with Sućuraj town at the very tip, almost touching Drvenik on the mainland.
Beaches on Hvar islands can be found around almost any major town or village on the island. Beaches around Vrboska are charming. Several other spots deserve the attention. Dubovica is one of the most attractive, in a small bay with several old houses, isolated from the crowds, accessible only by foot.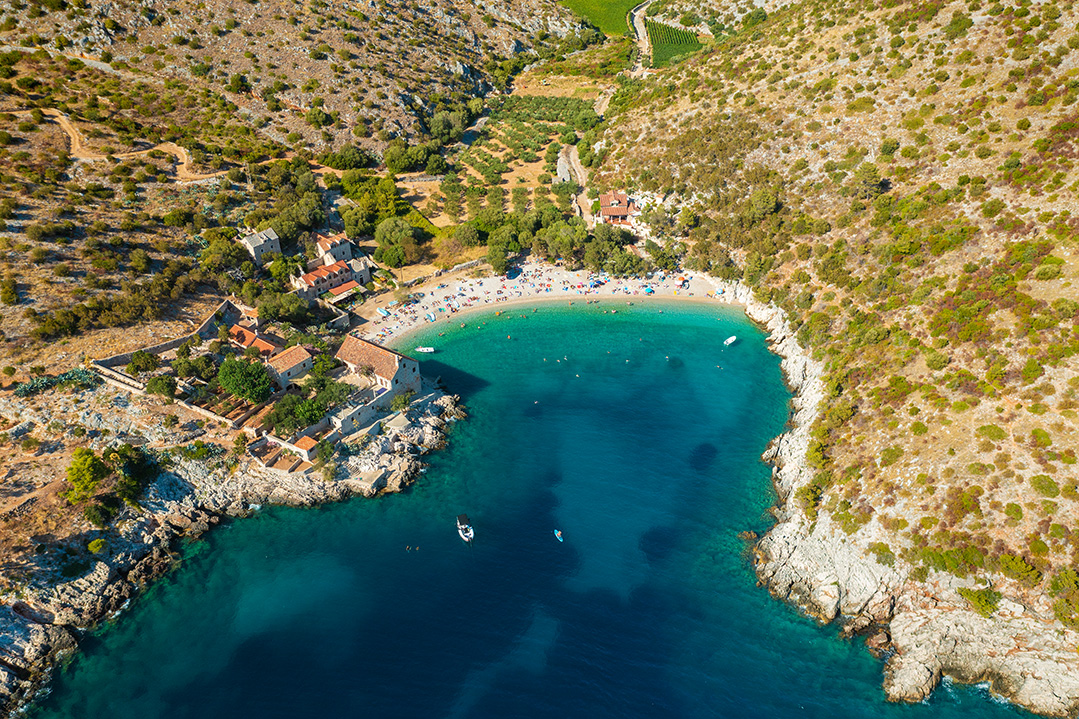 The towns of Hvar Island
Hvar Town
Hvar is the largest town on Hvar Island and the most popular and beautiful destination on the Adriatic coast. It is teeming with activities and attractions, from the old fort to many restaurants. Its glistening old town is maybe not as impressive as the one in Dubrovnik or in Korčula but still transcend enormous cultural significance. Hvar town is the glamour centre of the island, with many restaurants, cafés, night clubs…it is a jumping point to Pakleni Islands. The attractive marina harbours some of the most beautiful (and expensive yachts from the world).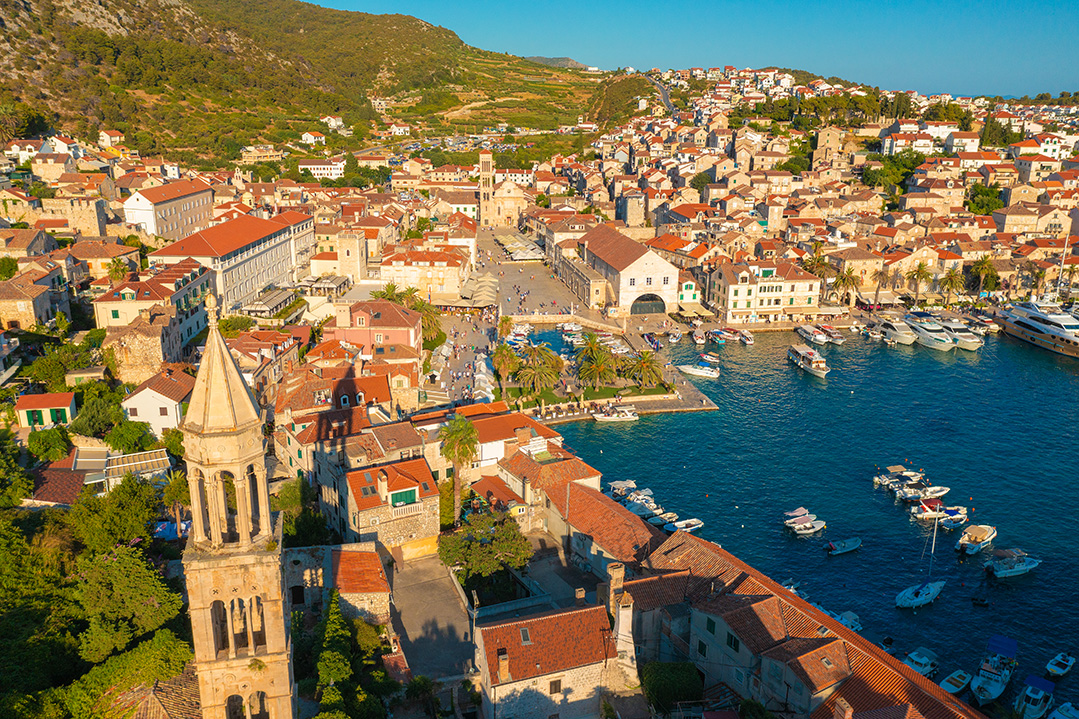 Stari Grad
Stari Grad is one of the oldest settlements, not only on Hvar Island but also on the entire Adriatic coast of Croatia. It is a primary entry point to the island due to the ferry port. Today it is a popular tourist destination, along with its countryside and beaches. It lacks some of the glitz of Hvar town, but on the other hand, it offers a more relaxed environment. You can wander on the narrow old streets, where cobble is polished by the centuries.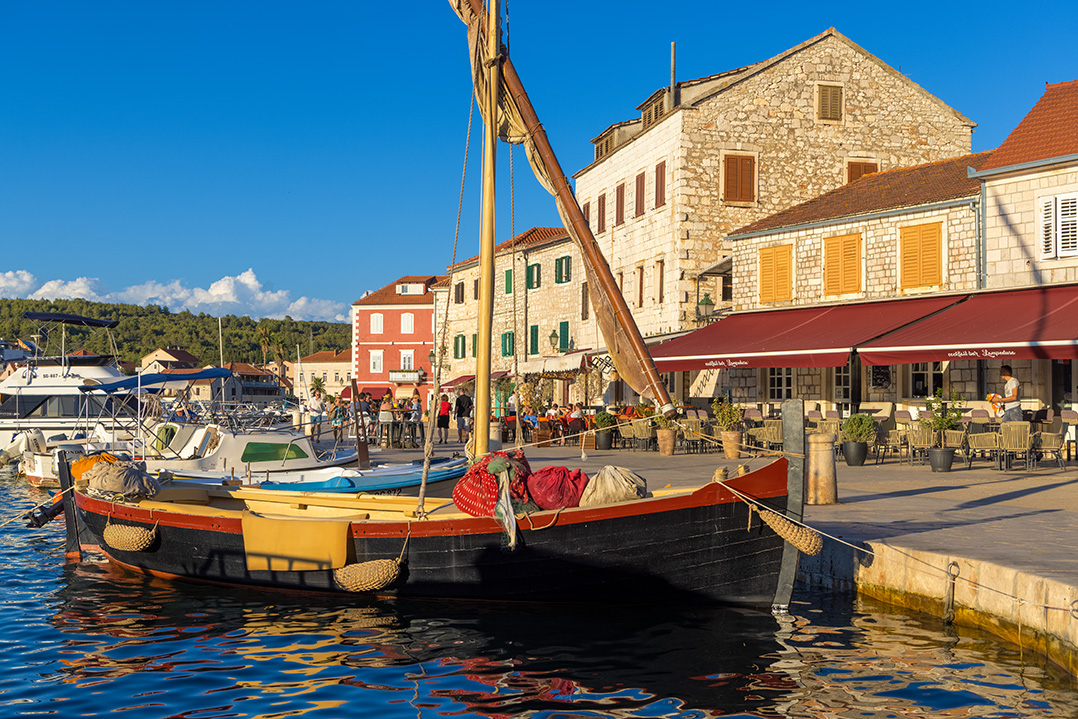 Jelsa
Jelsa is a small town on Hvar Island, the Adriatic Sea in Croatia, a popular destination for tourists, encompassed by lovely beaches. It has an attractive seafront, also smaller winding streets.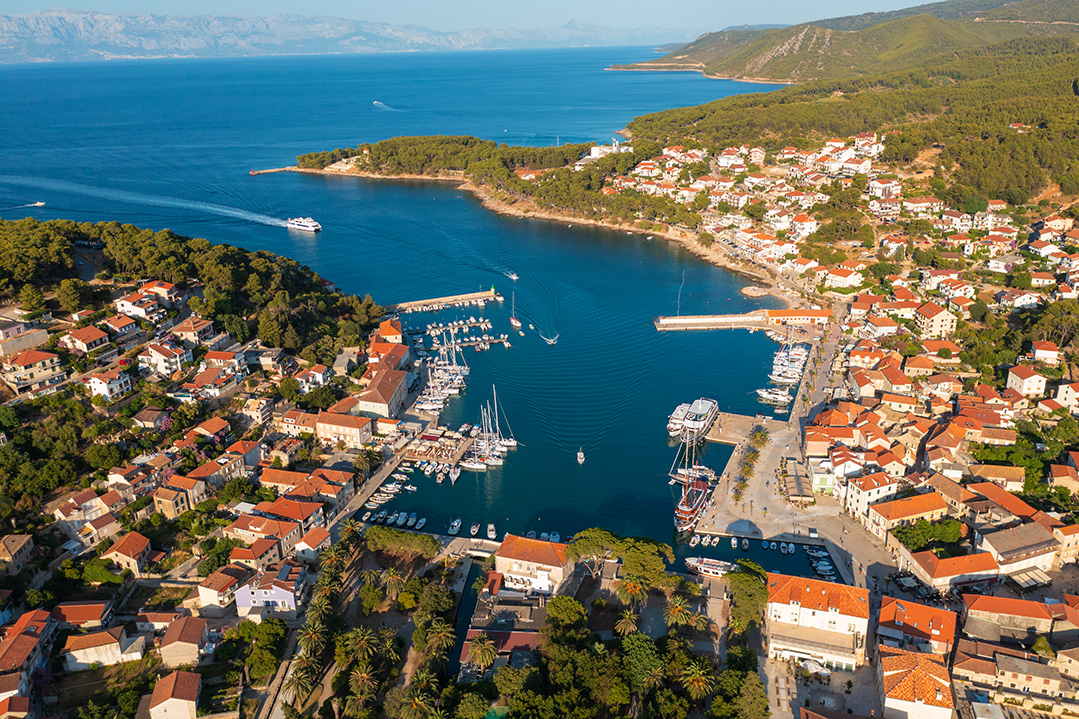 Vrboska
Vrboska is a small town on Hvar Island (Croatia), surrounded by beautiful coast and beaches. Settled on a deep bay, it is often called Croatian Venice. The massive church towers above the town.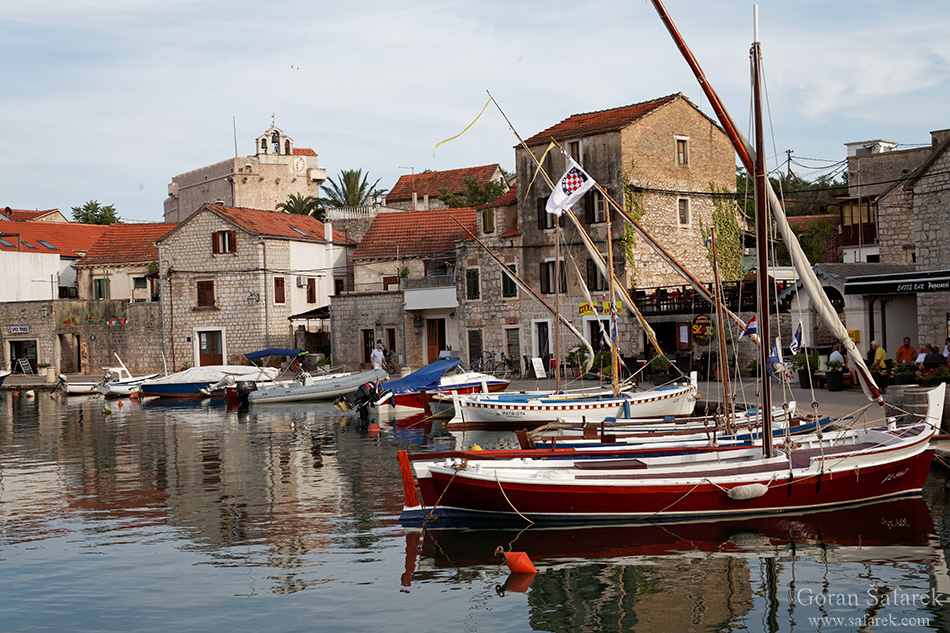 GALLERY: