Planning your holidays in Croatia, on a magical Croatian coast? But, looking at a map, it is a daunting task – where to go on an almost 6000 km long, indented coast? From historic Istria, through Kvarner beneath the mighty Velebit Mountain, to Dalmatia, where everything is relaxed, the choices are myriad.
The Adriatic coastline is Croatia's most excellent magnet for tourists, offering sun, clear sea, still unspoiled beaches bathed with the shade and fragrance of pine forests, historical small towns made of stone polished by millennia, and recently some world-class party and world-class pampering.
What there is to do besides lounging on the beach will decide your choice. The more south you go, the landscapes become more natural and Mediterranean looking, but also with less infrastructure and often a more relaxed attitude.
Istria
The most developed part of the Adriatic coast, Istria, is also closest to most of central and western Europe. Istria offers everything, from luxury mansions, hotels, excellent restaurants, and large camps. This part of coast a blend of Austrian, Italian and Croatian styles. All this comes at a price – besides Dubrovnik and some islands like Hvar, Istra is generally the most expensive part of the Adriatic Coast. The Istrian coast lacks spectacular landscapes, but the sea is clear, with many beaches. Kamenjak Cape is especially impressive. Charming towns like Poreč, Rovinj, Pula are worth visiting even without their surrounding beaches. Brijuni National Park evokes a luxury that dates back to Roman times. Pula is the home of the beautiful Roman forum and Amphitheatre. Istra inland is a rural landscape with medieval-looking hilltop towns like Motovun, resembling Italy's Toscany.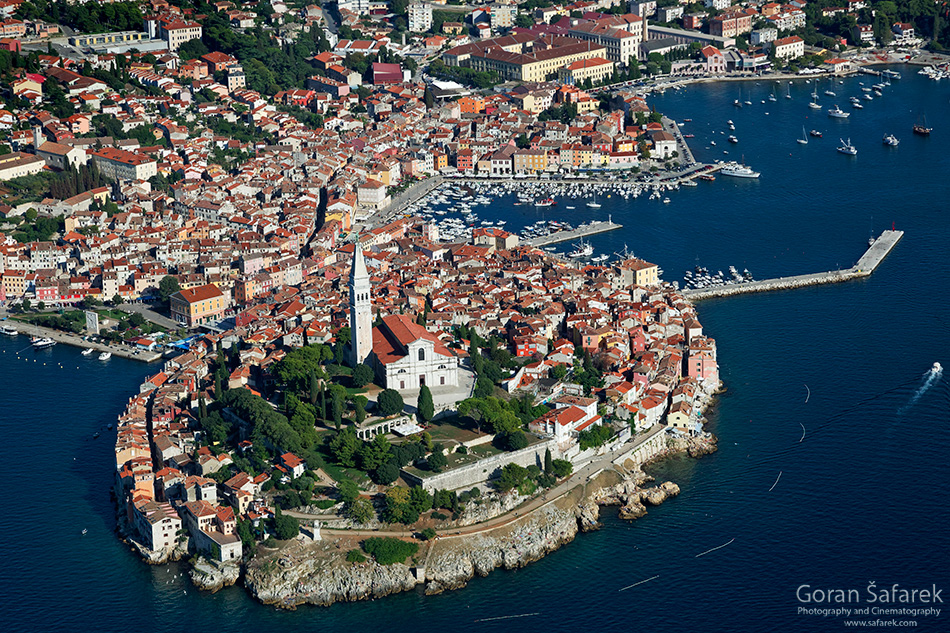 Kvarner
Kvarner region is closest to Zagreb and generally well connected to the mainland.It is less developed and expensive than Istra, mainly in the sub-Mediterranean climate belt.
The Istrian side of Kvarner, divided from the rest of the semi-peninsula by forested Učka Mountain steeply descending almost to the sea, is more urbanized, with tightly packed towns on the shore. Vienna-style Opatija town is the most glitzy, with some luxury villas for affluent guests.
Large islands of Krk, Cres, Lošinj and Rab have many tourist amenities like hotels and camps. Still, nature is preserved with some spectacular landscapes. Rab is a sand island with top-rated beaches. Nestled on the coast are the lovely old towns of Krk, Cres, Mali Lošinj and others.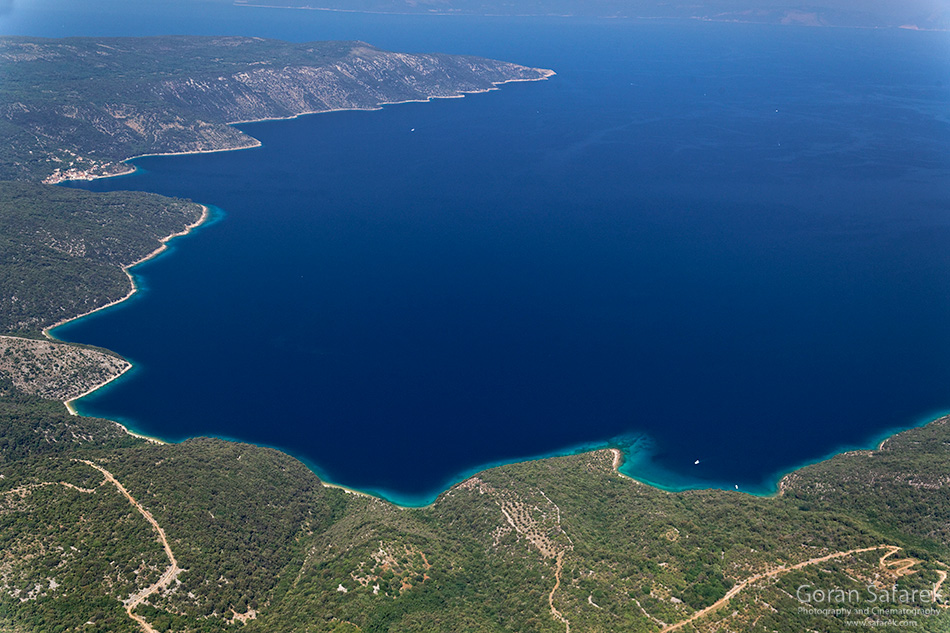 Northern Dalmatia
This part of the coast comprises the Zadar and Šibenik regions. The historical centres of these towns are packed with cultural attractions. 
Pag is considered the northernmost Dalmatian island. This island is swept by fierce bora wind, rendering some otherworldly moonlike landscapes. This hasn't discouraged beached revelry in Zrće and other beaches near Novalja. 
Further south begins a string of islands, some large like Dugi Otok, others are smaller with only one village. Life is more relaxed there, with a sense of disconnectedness. Kornati archipelago is another example of an out-of-this-world landscape and a sailing paradise. 
The mainland coast is not so spectacular, but there are gems like historical Biograd or Nin with its salty lagoons, a boon for birdwatchers or Primošten, with its maze of dry walls.

This region harbours some of the most beautiful nature on the Adriatic coast of Croatia, with several nature and national parks within 100km. Krka and Zrmanja rivers, Paklenica Canyon, and Telašćica and Kornati islands offer spectacular landscapes and outdoor activities.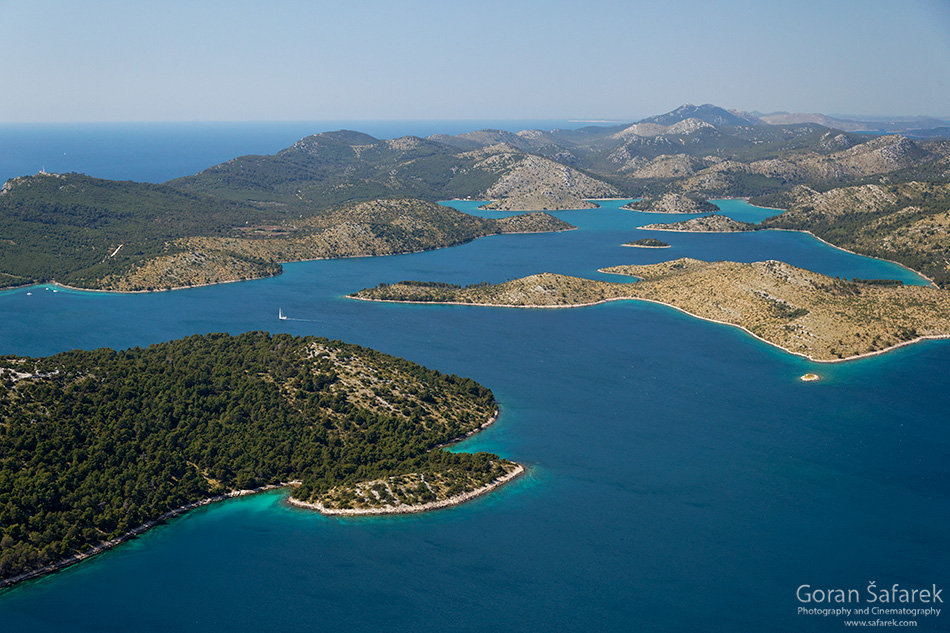 Central Dalmatia
Central Dalmatia is the authentic Mediterranean, with pine forests, beautiful songs, an easy-going style of life.
The ancient city of Split is the centre of this region, with the Diocletian palace from Roman times. Split hosts many attractions and events like Ultra.
The continental seaboard is not that spectacular, but old stone towns like Trogir and Omiš are very scenic and teeming with of culture and history.
The islands of Hvar and Brač are the main attractions, with numerous cities and lovely villages. These islands are pricey, with upscale and posh resorts, hotels and apartments, but still have a typical mellow island vibe.
The faraway island of Vis is preserving the best of the Mediterranean due to its isolation, just as much closer Šolta Island.
Makarska Riviera is a thin strip of flat land under the impressive cliffs of Biokovo Mountain. Lovely Makarska town is the centre of the Riviera, but every village is transformed into a tourist destination. Due to the attractiveness of the landscapes and the lack of land, it gets very swarming with people.
Rafting and canyoning are famous on the Cetina River.
See our guides to rafting and canyoning.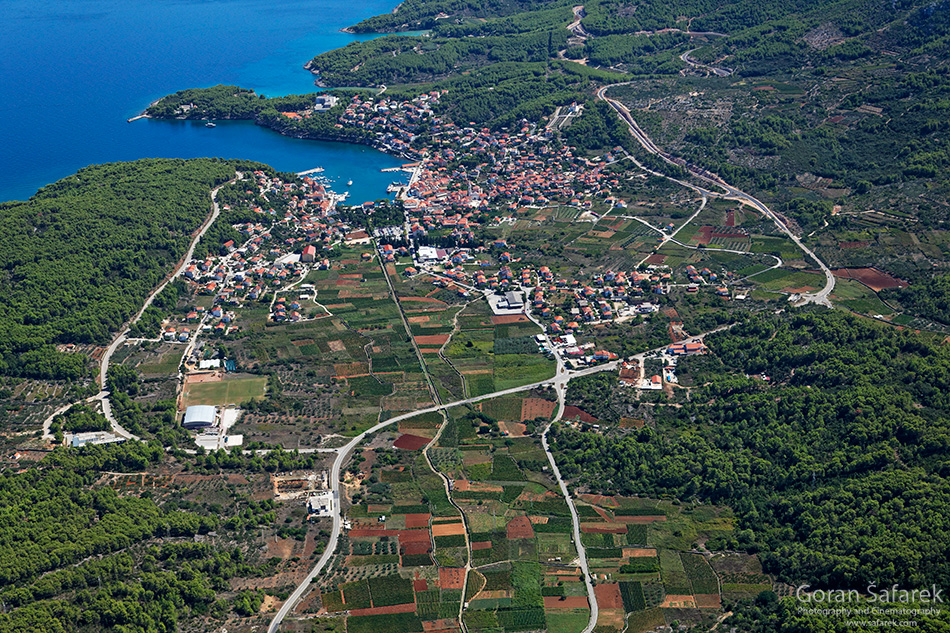 Southern Dalmatia (Dubrovnik region)
Dubrovnik is a world-famous town for its beautiful architecture and historic walls. Located on the southernmost tip of Croatia, the Dubrovnik region is not easy to reach by car, but the Dubrovnik airport offers a quicker way. Dubrovnik is the most expensive place in Croatia, where a cup of coffee in the historical Stradun centre costs almost a swath of euros. The summer cruisers cause a stampede of visitors. The countryside is more affordable, with charming and relaxed places. A string of smaller islands called Elafiti is an escape from the crowd.
Despite the new bridge, the Pelješac peninsula still offers authentic landscapes and life. Walls near Ston are remarkable, just like vineyards with famous Plavac and dingač wines. Korčula town on Korčula Island is another historical gem reminiscent of Dubrovnik. Mljet is a green island where nature reigns, with two spectacular marine lakes. 
The remote island of Lastovo is challenging to visit. Still, it compensates for this with unspoiled nature and culture, the authentic Mediterranean that once was. These are supremely unhurried places, with little nightlife, more relaxed and perfect for beach bums.