Pakleni (Paklinski) islands near Hvar Island are one of Croatia's most exciting landscapes of the Adriatic Sea. Deep alcoves and several islands beside the main one epitomize the highly indented Adriatic coastline.
Located just off the coast of Hvar, Croatia, the Pakleni Islands are a hidden gem in the Adriatic Sea. This archipelago consists of around 20 small, uninhabited islands, each offering a unique and idyllic experience for travellers. Despite its name, which translates to "Hell's Islands," the Pakleni Islands are anything but hellish. These islands are a paradise to explore with their crystal-clear turquoise waters, secluded coves, and untouched nature.
The Pakleni Islands have a rich history that dates back centuries. Legend has it that the islands were named after the pine resin (known as "Paulina" in Croatian) that was once harvested here and used to coat ships. This resin was believed to have healing properties and was highly sought after. Today, the islands are a protected nature reserve, ensuring their pristine beauty and preserving their historical significance.
How to Get to the Pakleni Islands
Reaching the Pakleni Islands is relatively easy, as they are just a short boat ride from Hvar. The most common way to get there is by taking a taxi boat from Hvar's waterfront promenade. These taxi boats operate regularly and make stops at various points throughout the archipelago. Alternatively, you can rent a private boat or join a guided tour to explore the islands at your own pace.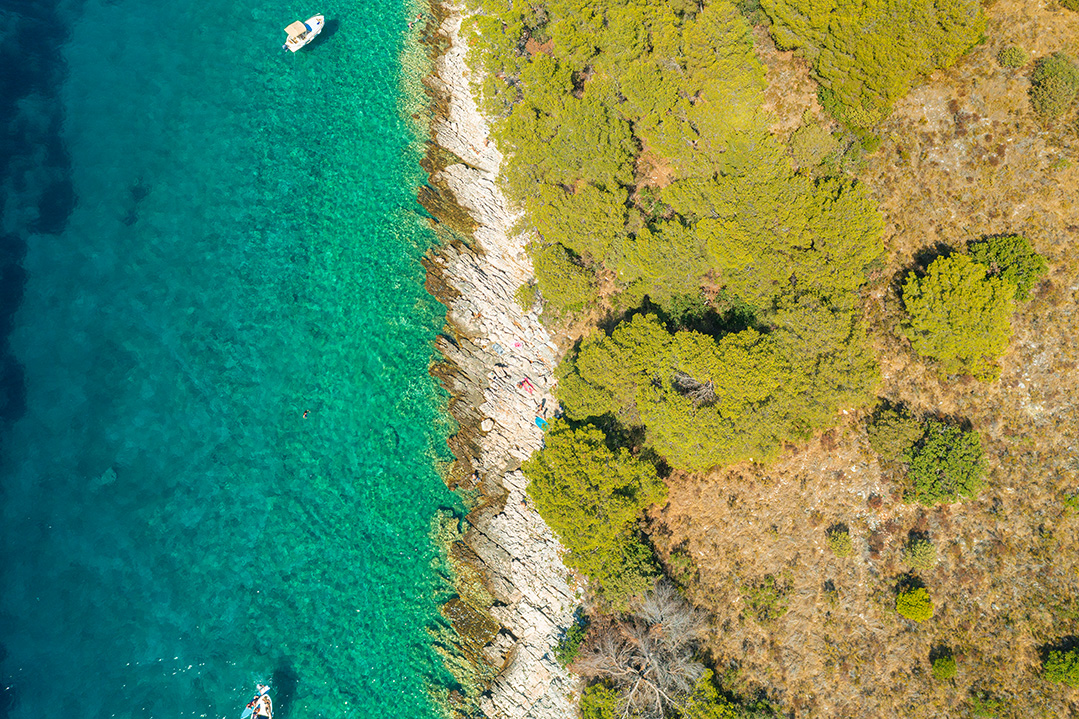 Things to Do on the Pakleni Islands
Once you arrive at the Pakleni Islands, you'll find a wide range of activities to keep you entertained. One of the most popular things to do here is simply relax and soak up the sun on one of the many pristine beaches. Some of the best beaches include Palmižana, Stipanska, and Mlini, each offering its own unique charm. You can also go swimming, snorkelling, or diving in crystal-clear waters, where you'll discover a vibrant underwater world teeming with marine life.
The Pakleni Islands offer excellent hiking and biking opportunities for those who prefer to stay on land. Well-marked trails crisscross the islands, allowing you to explore their natural beauty and enjoy breathtaking views along the way. Additionally, you can visit the Blue Cave on the island of Biševo, which is famous for its mesmerizing blue light that illuminates the cave's interior.
Best Beaches on the Pakleni Islands
The Pakleni Islands are renowned for their beautiful beaches, each offering a unique experience for beach lovers. Palmižana Beach, located on Sveti Klement, is one of the most popular beaches in the archipelago. Its white pebbles, shallow waters, and lush vegetation make it the perfect spot to relax and unwind. Stipanska Beach, on the island of Marinkovac, is another visitor favourite. This secluded beach offers crystal-clear waters, a beach bar, and a vibrant party scene during the summer months.
Mlini Beach, located on the northern side of Marinkovac Island, is a hidden gem worth exploring. Surrounded by pine trees and olive groves, this beach offers a peaceful and tranquil retreat away from the crowds. Other notable beaches include Vlaka Beach, Jerolim Beach, and Zdrilca Beach, each with its own unique charm and beauty.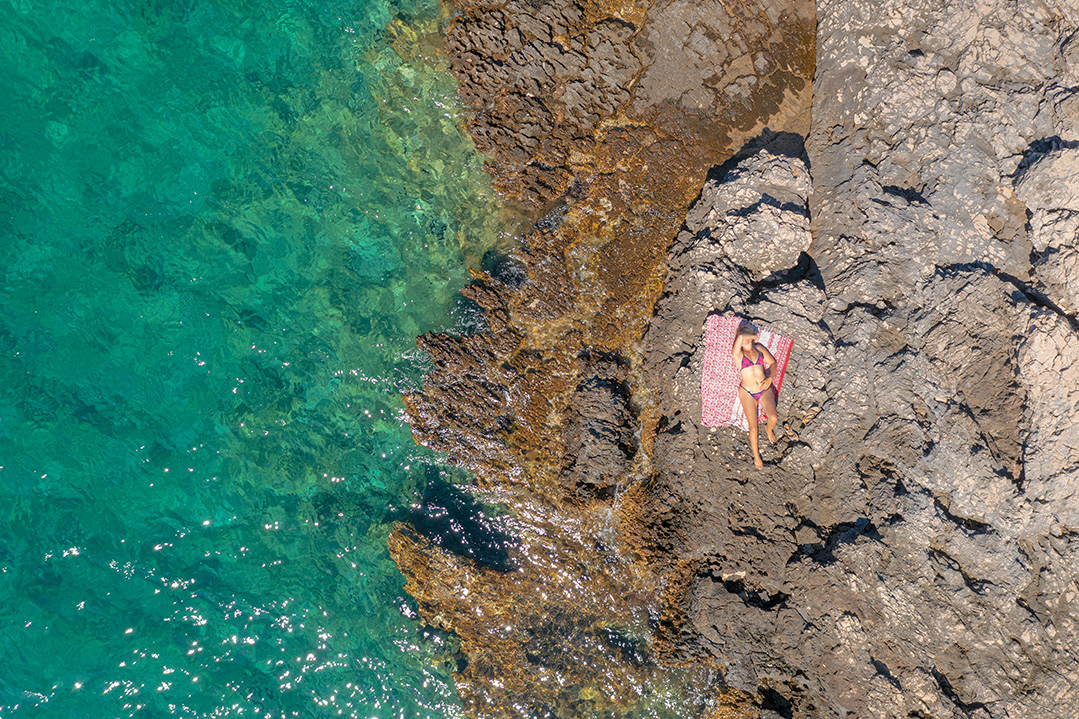 Exploring the Underwater World of the Pakleni Islands
With its crystal-clear waters and diverse marine life, the Pakleni Islands are a paradise for snorkelers and divers. Grab your snorkelling gear or join a diving excursion to discover the vibrant underwater world beneath the surface. From colourful coral reefs to schools of fish, octopuses, and even the occasional dolphin sighting, there's always something fascinating to see.
One of the best spots for snorkelling and diving is the underwater cave, the Red Rocks. Located near the island of Marinkovac, this cave is home to abundant marine life and offers a unique diving experience. Another popular spot is the underwater cliff known as the Vodnjak, located near the island of Sveti Klement. Here, you can explore a vertical wall that drops to depths of over 70 meters, providing a thrilling adventure for experienced divers.
Hiking and Biking Trails on the Pakleni Islands
You're in luck if you prefer to explore the islands on foot or by bike. The Pakleni Islands offer a network of well-marked trails that wind through the archipelago, offering breathtaking views and a chance to immerse yourself in nature. Whether you're an experienced hiker or a casual walker, there are trails to suit every fitness level.
One of the most popular hiking trails is the one that leads to the highest point on the islands, known as Glavica. From here, you'll be rewarded with panoramic views of the surrounding islands and the Adriatic Sea. Another popular trail is the one that connects Palmižana Beach with Stipanska Beach. This scenic trail takes you through pine forests and offers stunning coastline views.
Where to Stay on the Pakleni Islands – Top Hotels and Accommodations
While the Pakleni Islands are mostly uninhabited, there are a few options for accommodation if you wish to stay overnight. The most popular option is to stay on the island of Sveti Klement, where you'll find a range of hotels, guesthouses, and private villas. One of the top-rated hotels on the island is the Palmižana Meneghello, which offers comfortable rooms, a private beach, and a renowned restaurant serving delicious seafood dishes.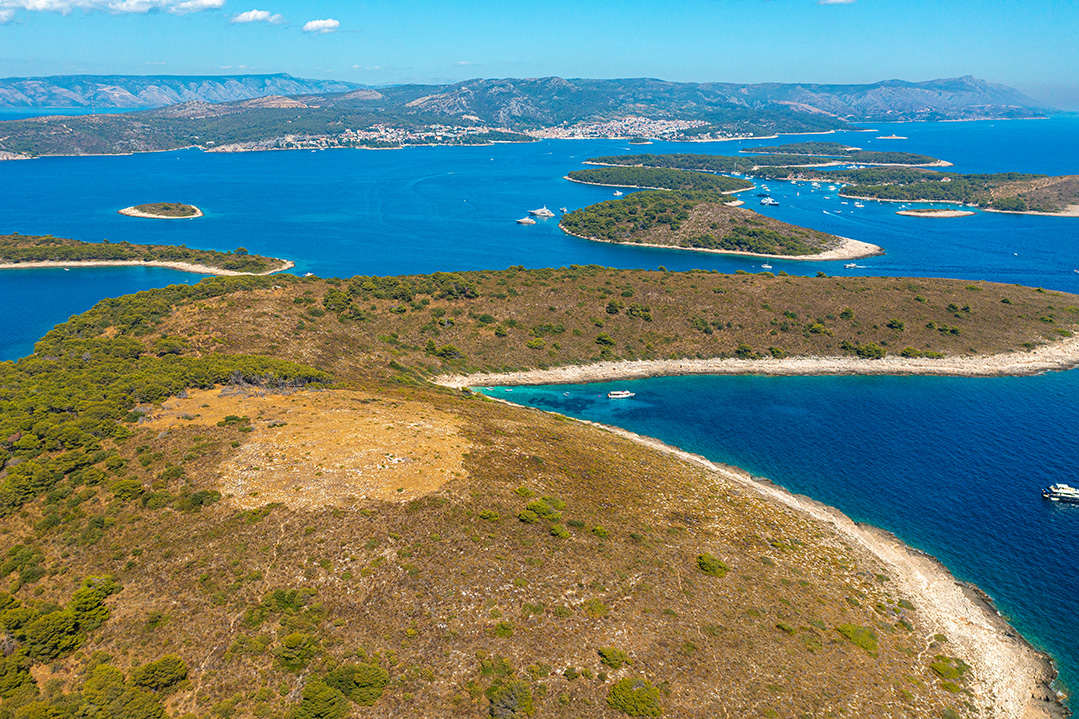 Suppose you prefer a more secluded and intimate experience. In that case, you can also rent a private villa or apartment on the island. These accommodations offer privacy, stunning views, and the opportunity to immerse yourself in the islands' natural beauty. Alternatively, you can stay in the town of Hvar and take day trips to the Pakleni Islands, as plenty of hotels and apartments are available.
Dining and Nightlife on the Pakleni Islands
When it comes to dining and nightlife, the Pakleni Islands offer a range of options to suit every taste. On the island of Sveti Klement, you'll find several restaurants and beach bars where you can enjoy delicious seafood dishes and refreshing cocktails. One of the most popular spots is the Zori Restaurant, which serves traditional Croatian cuisine with a modern twist. Another popular option is Toto's Restaurant, known for its romantic atmosphere and panoramic views.
If you're looking for a more vibrant nightlife scene, head to Hvar Town, where you'll find a plethora of bars, clubs, and live music venues. The town comes alive after dark, with locals and tourists mingling and enjoying the lively atmosphere. Whether you want to dance the night away or simply sip cocktails while watching the sunset, Hvar Town has something for everyone.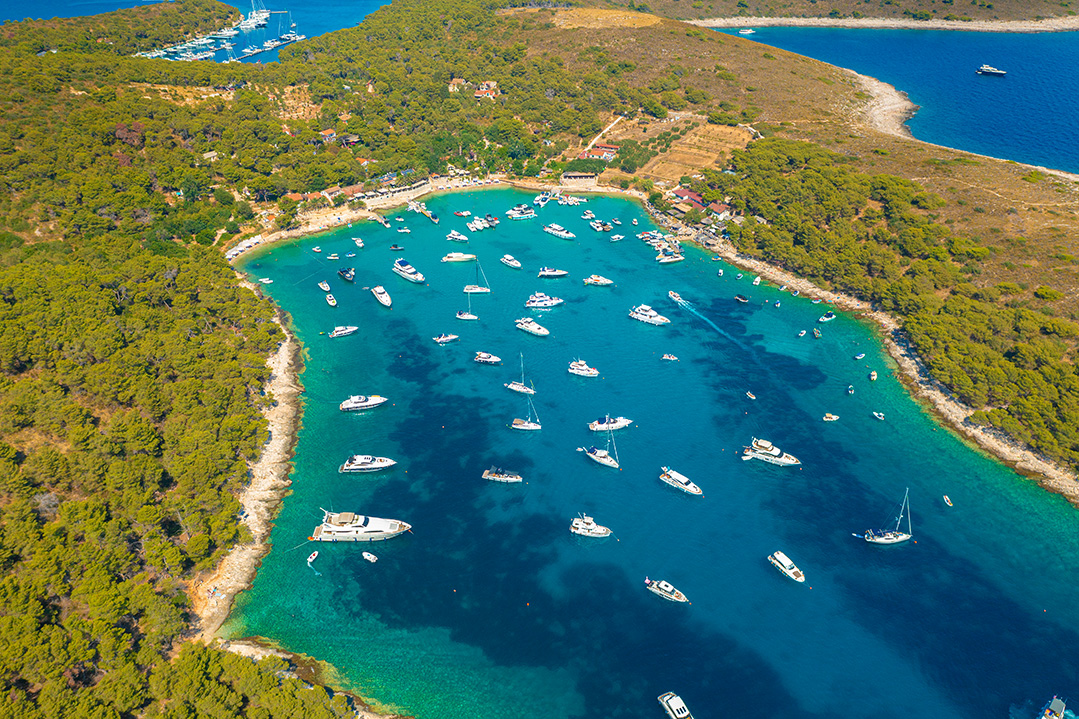 Day Tours and Excursions to the Pakleni Islands from Hvar
If you're short on time or prefer a guided experience, several day tours and excursions will take you to the Pakleni Islands from Hvar. These tours typically include transportation to and from the islands and a knowledgeable guide who will provide insights into the history and culture of the archipelago. Some tours include snorkelling, hiking, or visiting popular attractions like the Blue Cave.
One popular tour option is the Pakleni Islands Boat Tour, which takes you on a scenic cruise around the archipelago, stopping at various islands along the way. Another option is the Hvar Island Jeep Safari, which combines off-road adventure with visits to the Pakleni Islands. Whichever tour you choose, you'll be treated to stunning views, fascinating stories, and a chance to explore the beauty of the Pakleni Islands.
Tips for Visiting the Pakleni Islands
Before you embark on your adventure to the Pakleni Islands, here are a few tips to ensure you have a memorable and enjoyable experience:
Pack sunscreen, a hat, and plenty of water, as the sun can be strong and the islands have limited facilities.

Wear comfortable shoes if you plan hiking or biking, as some trails can be rocky and uneven.

Respect the natural environment and do not leave any trash behind. The Pakleni Islands are a protected nature reserve, and it's essential to leave them as you found them.

Check the weather forecast before you go, as conditions can change quickly in the Adriatic Sea. It's always a good idea to be prepared for any weather changes.

If you're prone to seasickness, consider taking motion sickness medication before your boat ride to the islands.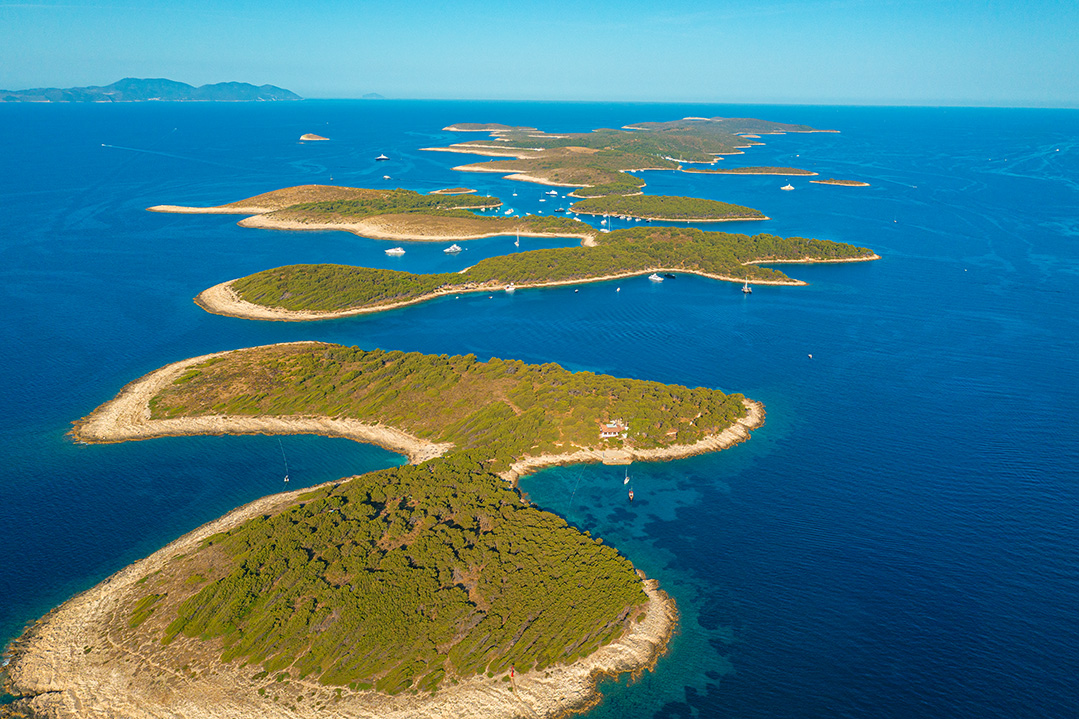 Conclusion
The Pakleni Islands are a true paradise for travellers seeking natural beauty, relaxation, and adventure. With their stunning beaches, crystal-clear waters, and diverse landscapes, these islands offer a unique and unforgettable experience. Whether relaxing on the beach, exploring the underwater world, or hiking through the pine forests, the Pakleni Islands have something for everyone. So pack your bags, hop on a boat, and get ready to discover the hidden treasures of this idyllic archipelago.