Punat has something for everyone, from exploring ancient history to relaxing on the beach and enjoying delicious local cuisine. Let's dive into what makes Punat such a unique and must-visit destination.
Punat is a small town on the southern coast of Krk Island, the largest island in the Adriatic Sea, not far from Krk town. Punat has a rich history that dates back to Roman times, and it has been a popular destination for sailors and fishermen for centuries. Punat is known for its stunning beaches, crystal-clear waters, and beautiful landscapes. The town is also home to many cultural and historical landmarks, including the famous monastery on the small island of Košljun.
History and Culture of Punat
Punat's fascinating history can be traced back to Roman times when it was a significant center for olive oil production. The town was also an important port for sailors and traders throughout the centuries. Today, Punat is a thriving tourist destination celebrating its unique history and culture. Visitors can explore the town's rich heritage by visiting the local museums and galleries, attending cultural events and festivals, and exploring historic landmarks.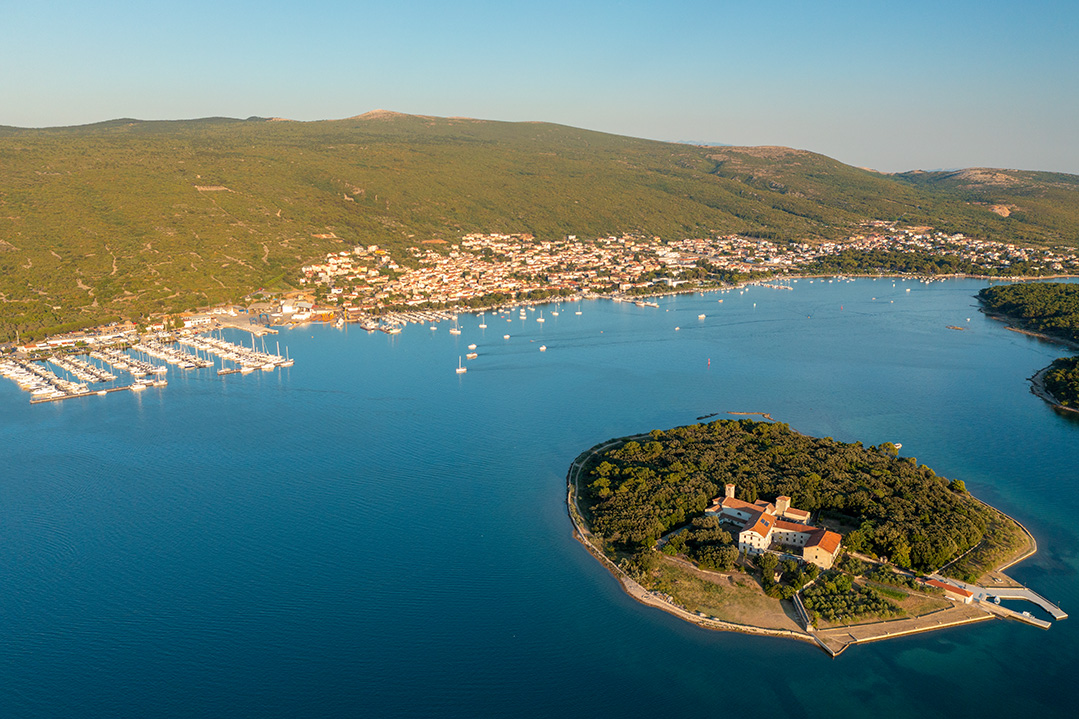 Kosljun
One of the most famous landmarks in Punat is the Franciscan Monastery on the island of Košljun. The monastery was founded in the 15th century and is home to a fascinating collection of art, artefacts, and manuscripts. Visitors can take a boat to the island and explore the monastery's beautiful architecture and stunning gardens.
Getting to Punat
Getting to Punat is easy, as Krk Island is well-connected to the mainland by a bridge. The nearest airport is Rijeka Airport, which is located about 30 minutes away from Punat. Visitors can also reach Krk Island by ferry from other parts of Croatia, Italy, and Slovenia. Once you arrive on the island, you can rent a car, bike, or scooter to explore Punat and the surrounding areas.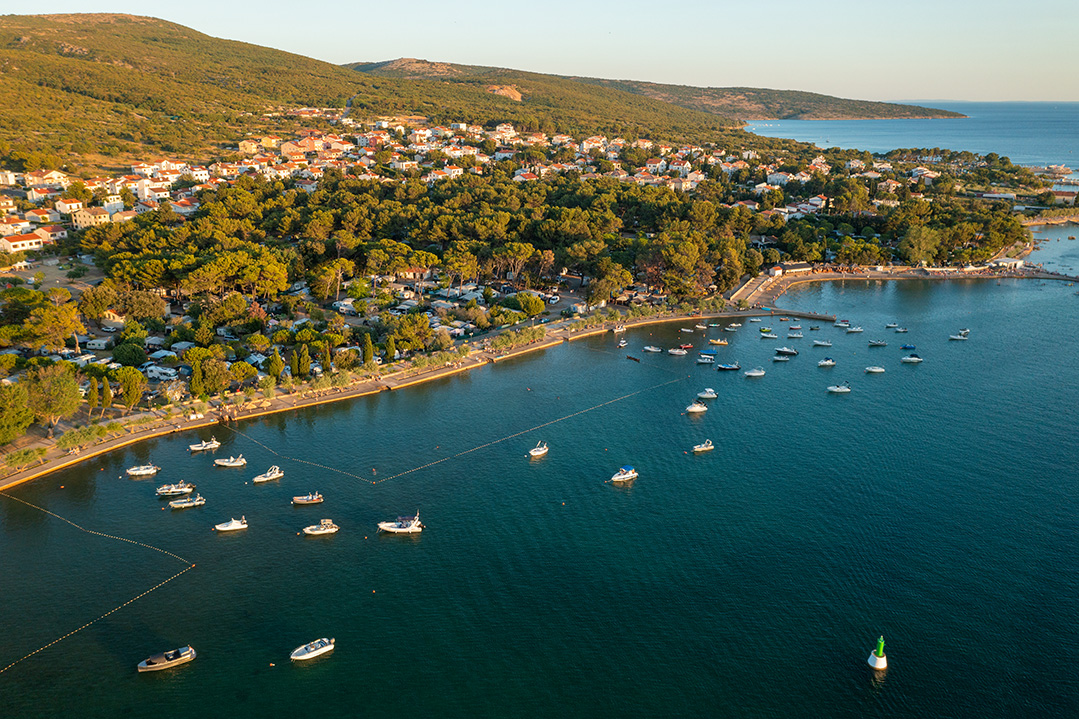 Aerial view of the seafront in Punat
Accommodations in Punat
Punat offers a wide range of accommodations, from luxury hotels to budget-friendly guesthouses. Whether you're looking for a beachfront resort or a cosy apartment in the town centre, Punat has something for everyone. Some of the most popular accommodations in Punat include Hotel Kanajt, Apartments Villa Sunce, and Rooms Milcetic.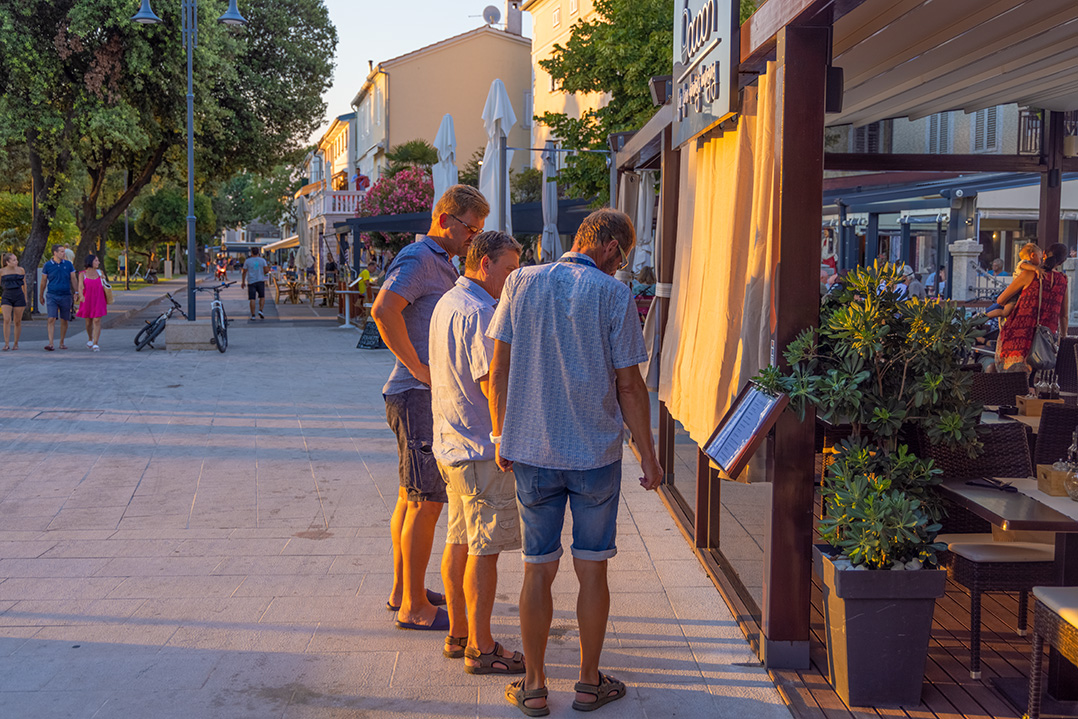 Evening in Punat
Top things to do in Punat
There are plenty of things to do in Punat, regardless of your interests. If you're looking for adventure, take a boat tour of the nearby islands or try your hand at windsurfing or paddleboarding. If you're a history buff, be sure to visit the Franciscan Monastery on Košljun Island and the Church of St. Roch in the town centre.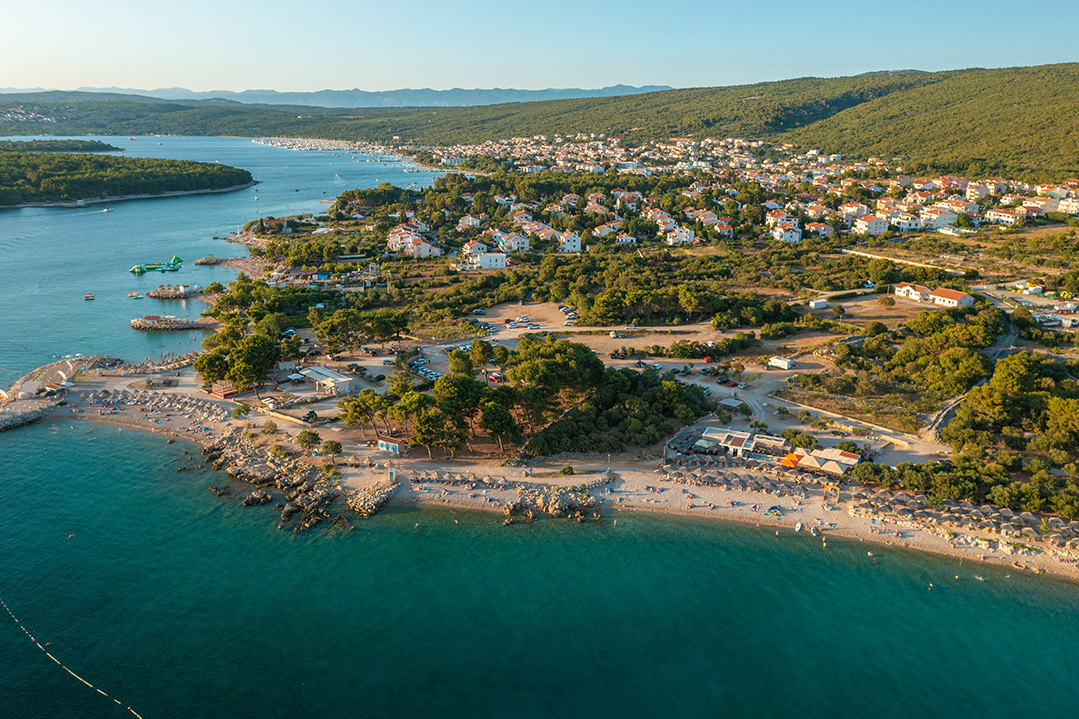 Beaches in Punat
Punat is known for its stunning beaches, crystal-clear waters and breathtaking views. Some of the most popular beaches in Punat include Puntica Beach, Dunat Beach, and Koralj Beach. Each beach offers something unique, from calm waters for swimming to rocky cliffs for cliff diving.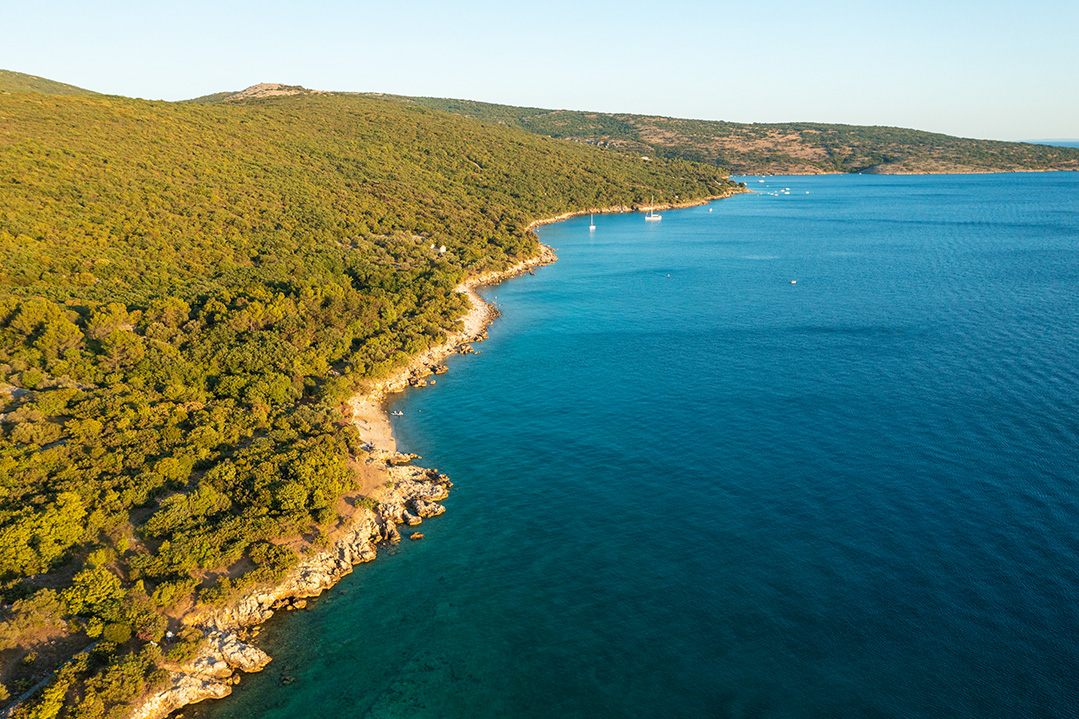 Excursions and day trips from Punat
Punat is an excellent base for exploring the rest of Krk Island and the surrounding areas. Visitors can take a day trip to the nearby town of Krk, which offers a charming old town and beautiful beaches. The island of Cres is also a popular destination for day trips, as it offers stunning natural landscapes and plenty of outdoor activities.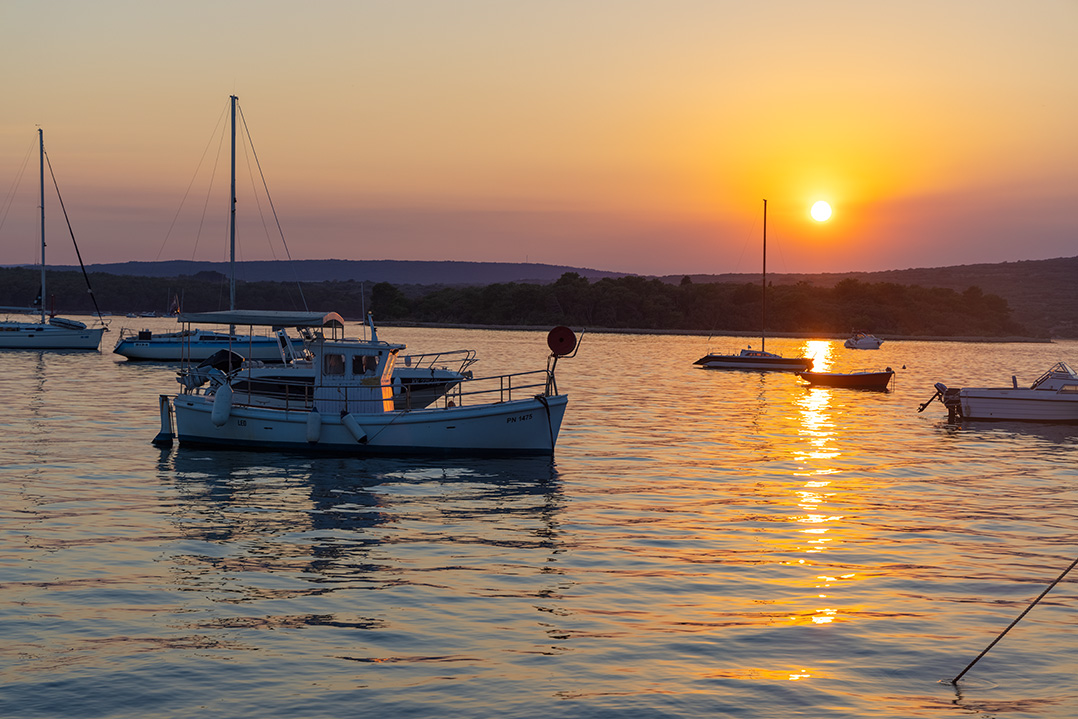 Sunset in Punat
Local cuisine and restaurants in Punat
Punat is known for its delicious local cuisine, a blend of Mediterranean and Croatian flavors. Some of the most popular dishes in Punat include seafood, grilled meats, and homemade pasta. Visitors can enjoy authentic local cuisine at the many restaurants and taverns in town, such as Konoba Ribiceva and Konoba Catapult.
Shopping in Punat
Punat offers plenty of shopping opportunities, with many local shops and markets selling everything from handmade souvenirs to fresh produce. Visitors can also explore the town's small boutiques and galleries, which offer unique local crafts and artwork.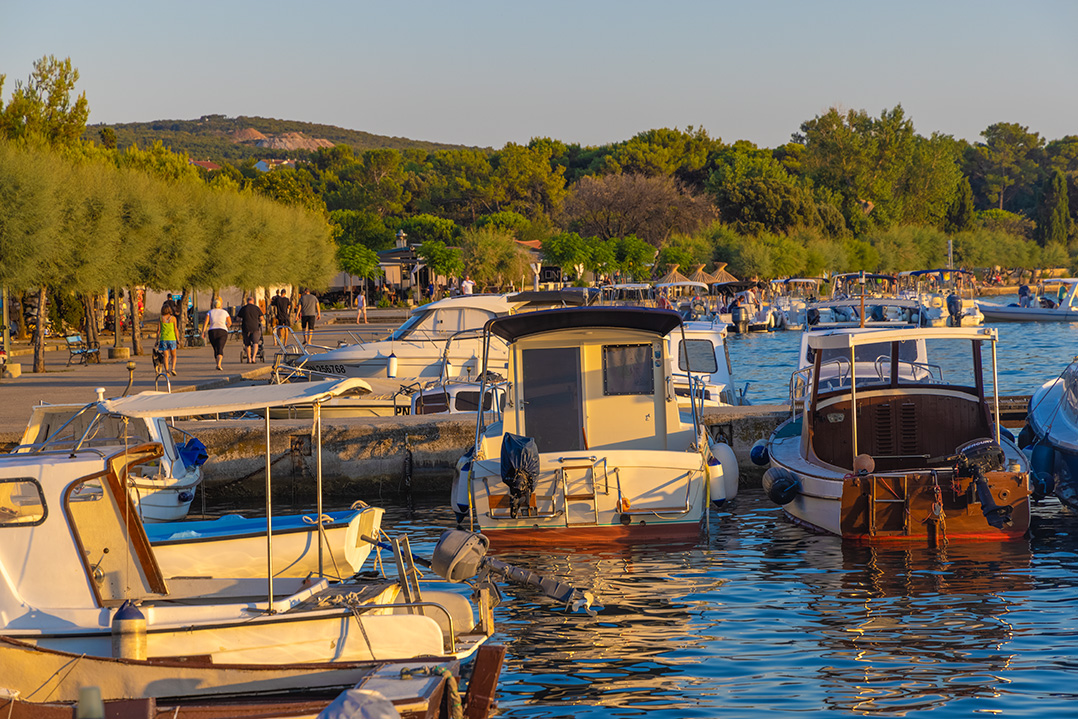 Nightlife in Punat
Punat offers a laid-back nightlife scene, with many bars and clubs offering live music and dancing. Visitors can enjoy a drink at one of the beachfront bars or dance the night away at one of the town's nightclubs. Some of Punat's most popular nightlife spots include Bar Puntica and Club Boa.
Punat travel tips and advice
When visiting Punat, it's essential to dress for the weather and bring sunscreen and plenty of water. Visitors should also respect the local culture and customs and be mindful of the environment. Finally, be sure to take advantage of Punat's many outdoor activities and local cuisine.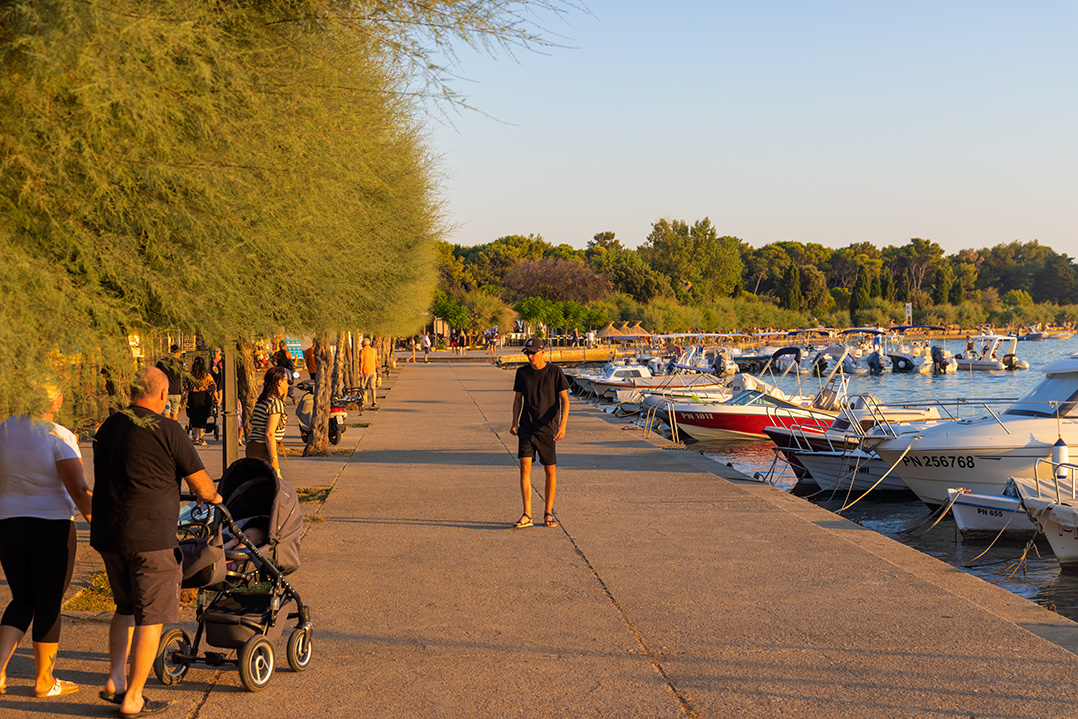 Conclusion – Why Punat is a must-visit destination on Krk Island
Punat is a unique and exciting destination that offers something for everyone. Whether you're interested in history, culture, or adventure, Punat has it all. From its stunning beaches to its delicious local cuisine, Punat is a must-visit destination on Krk Island. So what are you waiting for? Book your trip to Punat today and experience the beauty and charm of this Croatian paradise!