Croatia is not only blessed with ancient Mediterranean culture and Dalmatian towns built of gleaming

limestone,

but also with extraordinary nature. This is our TOP 10 of the natural places.

Goran Šafarek, biologist, author of several books and films about Croatian nature, presents Croatian TOP 10 nature spots.

Croatia is small country with beautiful indented, island-speckled coastline along with preserved rivers, pristine forests, huge wetlands and wild mountains in the interior. It still harbours big three carnivores: the wolf, the bear and the lynx, as well as a long list of other animals and plants. Croatia boasts with more than 15 endemic species of freshwater fish that live in short, isolated and very diverse rivers with waterfalls and deep canyons. Fauna that live in several thousand known caves is more than 70% endemic! And the list goes longer every year.

Croatian nature is open to everybody and offers numerous possibilities for recreation, extreme sports, relaxing and sightseeing. In addition to the well-known places like Plitvice lakes National Park or Skradinski Buk in Krka National Park where more than a million tourists go every year, there are so many other places worth visiting. Birdwatchers will enjoy huge wetlands and lakes in eastern Croatia, adventure seekers can ride thrilling whitewater on the Zrmanja, Cetina or other rivers. Seekers of peace and contemplation can enjoy the silence of remote hikes on Velebit Mountain with magnificent views of the Adriatic Sea and its beautiful islands. Here are ten of our favourite places to enjoy nature in Croatia.

Kopački rit is a huge Danube floodplain, with more than 17 hectares of reeds, sedges and flooded forests. It is home to hundreds of birds, deer, wild boars, otters and all other European wetland species. Deer rut in the end of the summer is a truly magnificent display of roaring.
Mljet is an island in Dubrovnik region is the true Mediterranean that once was. It's an unspoilt oasis of tranquillity that, according to legend, captivated Odysseus for seven years. Mljet is known for its extensive pine forest, thus it is called green island. One third of the island is in the national park, where saltwater lakes are main attractions. Forest and the lakes are in such close contact that some mussels grow on the pine branches that are immersed in the water. Read more about Mljet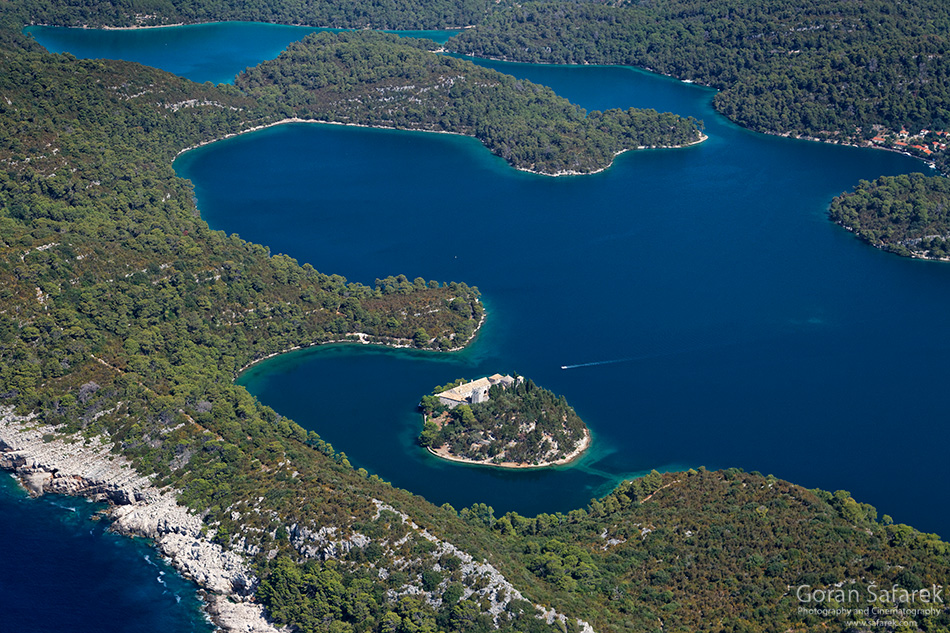 Plitvice Lakes are unavoidable on any Croatia list. Sixteen big lakes and numerous smaller ones continually fed by springs and streams plunging over magnificent waterfalls make this truly the land of the falling lakes. Kilometres of earthen and wooden plank paths offer intimate glimpses of the national park.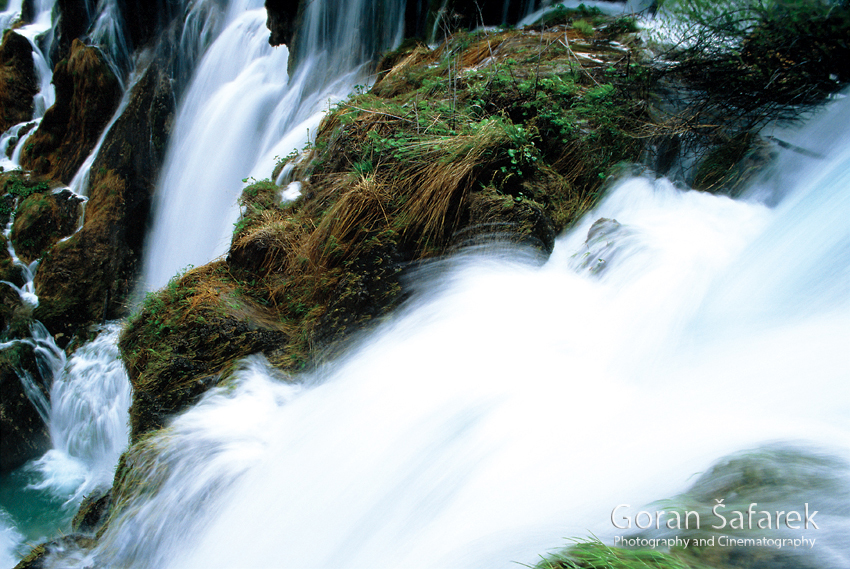 The Drava River is a hidden gem of Panonian, continental Croatia. It is one of the few remaining lowland rivers in Europe, where the river through never-ending erosion and sedimentation cycles constantly recreates habitats like steep banks, gravel and sand bars, side-branches, oxbow lakes and flooded forests.
Read more about The Drava River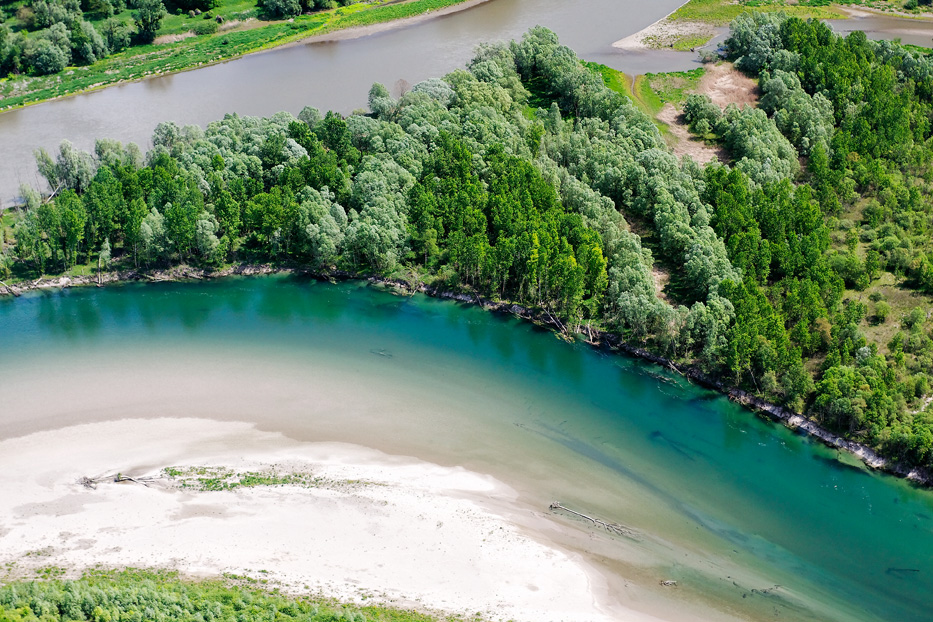 Mrežnica River with a hundred waterfalls near Karlovac is actually just like Plitvice lakes, only stretched to more than 70 kilometres in a forested canyon. This is an oasis of silence where nature reigns, and people paddle on the nearly still surface of the green river or swim near the dazzling waterfalls.
Read more about Mrežnica River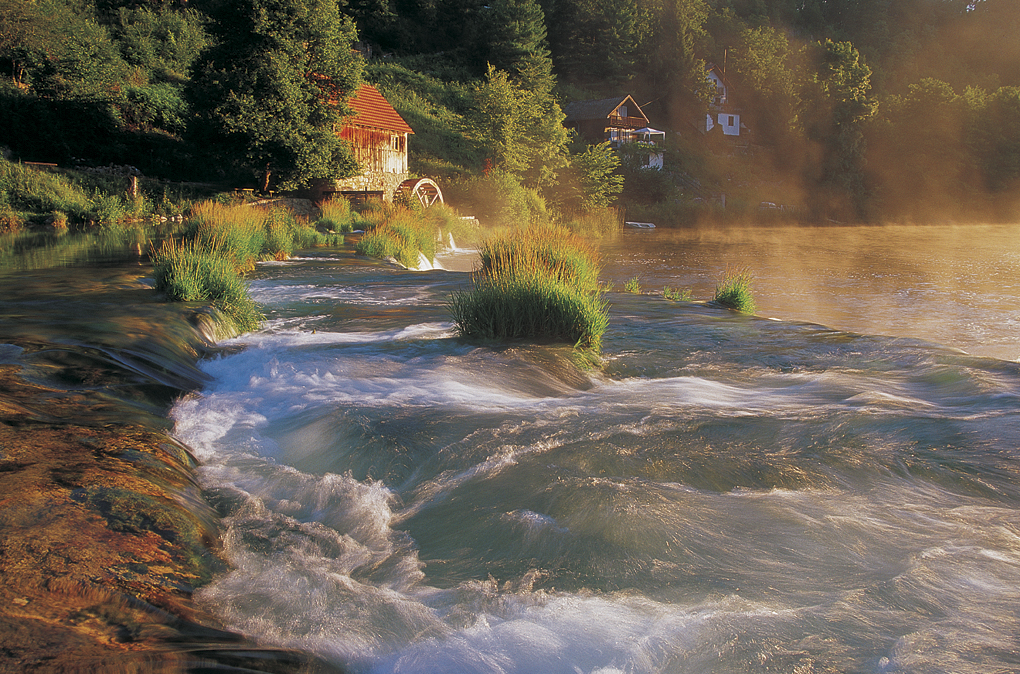 Velebit mountain looks like a giant fortress above the northern Adriatic and is both nature park and national park. Thousands of hectares of rocky grasslands, forests and craggy limestone rocks comprise the heart of wilderness where wolves hunt freely. An excellent network of hiking trails offer lifelong possibilities for exploration.
Read more about the Velebit mountain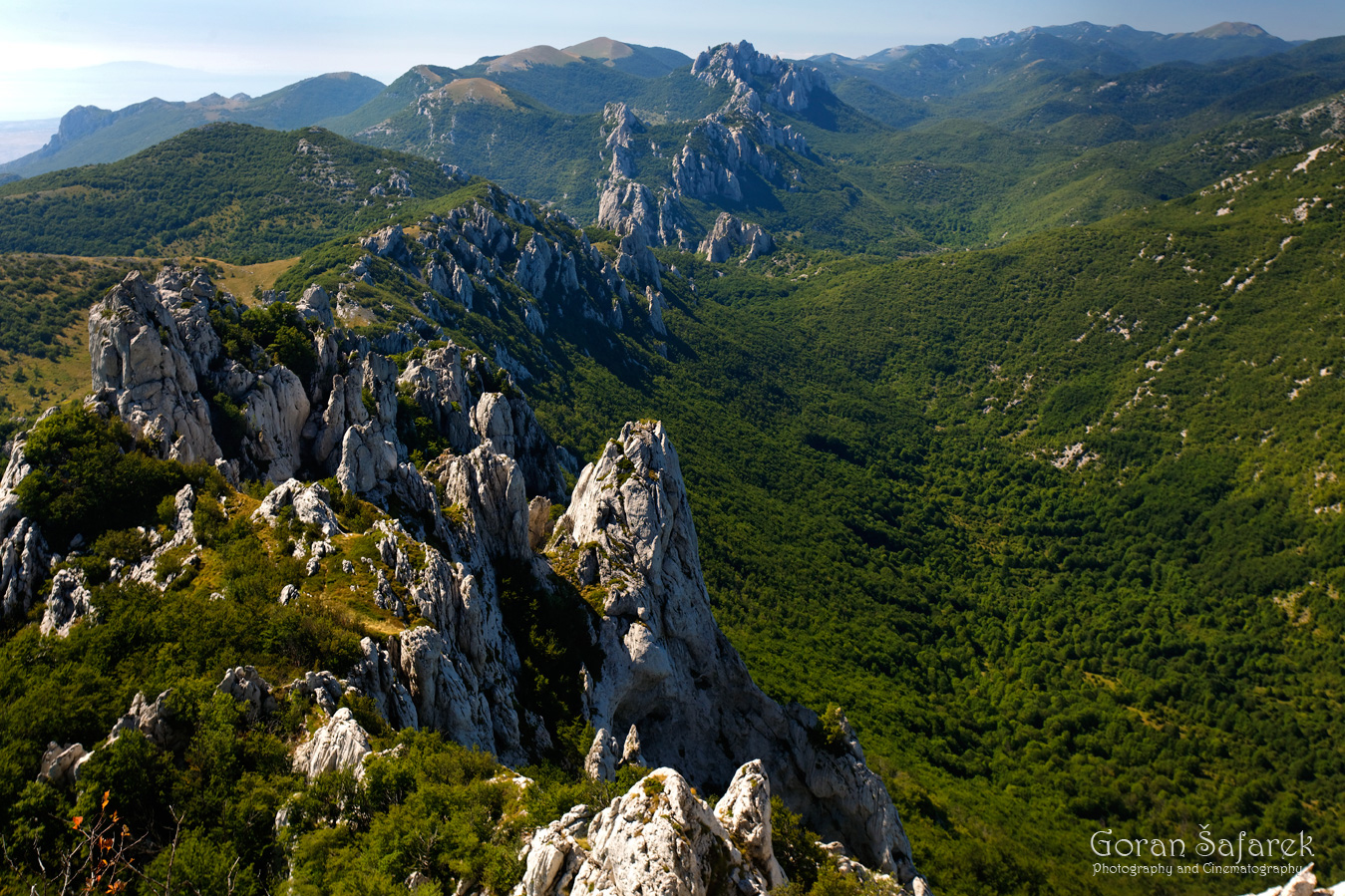 The Krupa River, a tributary of better-known Zrmanja River, hides extraordinary beauty in only seven kilometres of its course. It is nestled in a huge rocky canyon with giant waterfalls, while the river abounds with endemic fish.
Read more about The Krupa River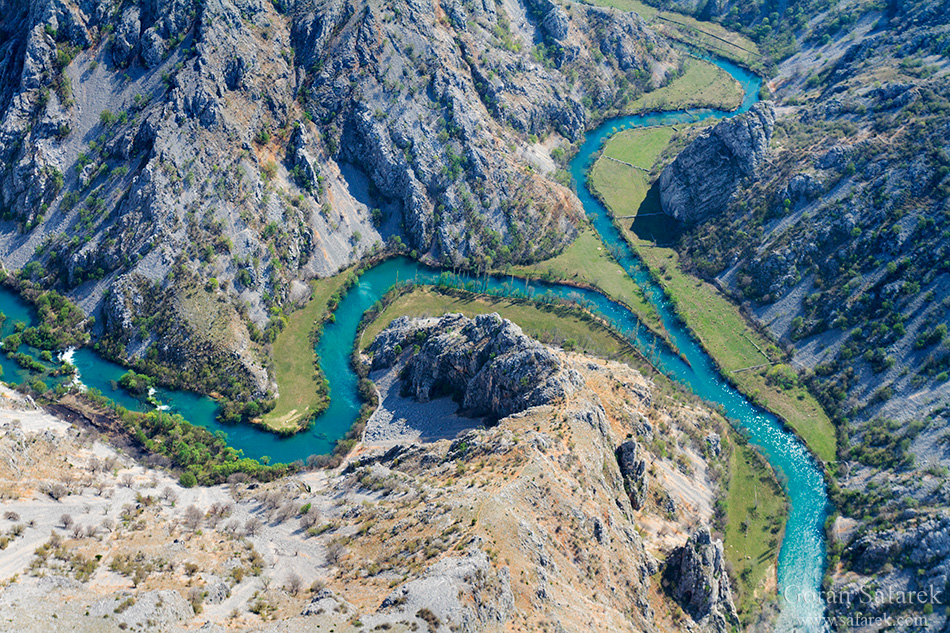 Lastovo Island is located far from the mainland coast. This isolation left many cultural and natural spots preserved. But the true treasures lay below the sea surface. Blue depths of the smaller nearby islands, especially Bijelac and Sušac are full of colours from red and yellow gorgonian corals, together with huge shoals of fish. Read more about Lastovo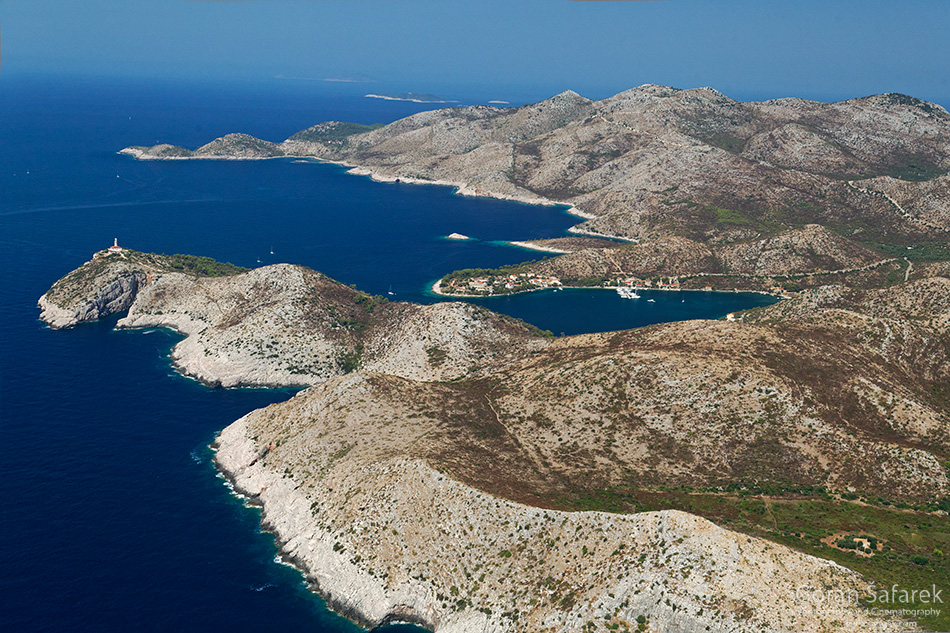 Gorski kotar is the green heart of Croatia, a forest clad mountain range with high density of lynx, wolves and bears. This is the most humid part of Croatia, with long lasting white winters and fresh summers, where spruce and fir fragrance revitalizes the body. Read more about Gorski kotar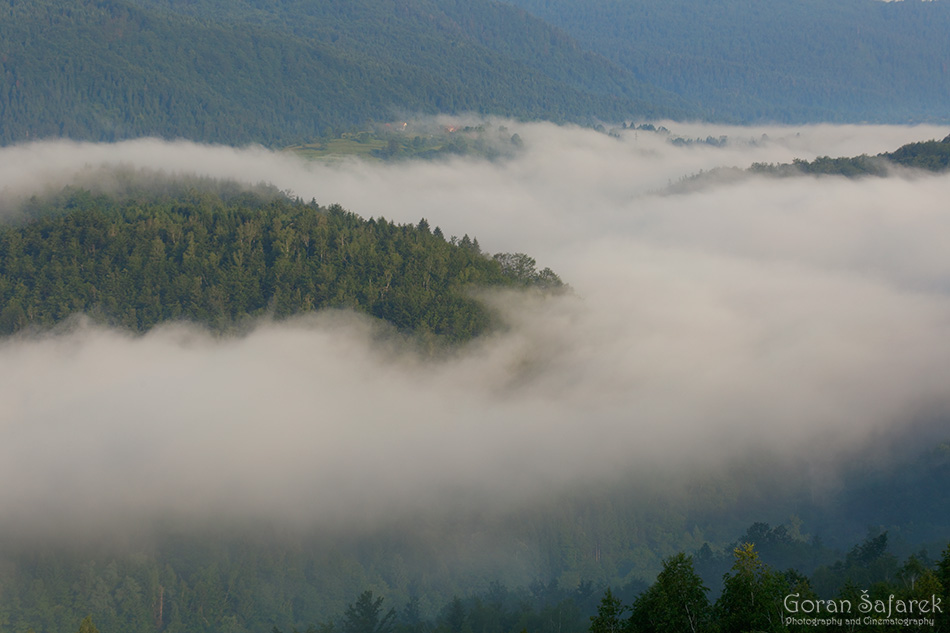 Telašćica Nature Park in Dugi Otok Island is a beautiful natural harbour with a very long, indented coastline. The area is uninhabited and popular among yachters and for day excursions. The main attractions are tall cliffs, the huge bay, and saltwater lake Mir. Read more about Telašćica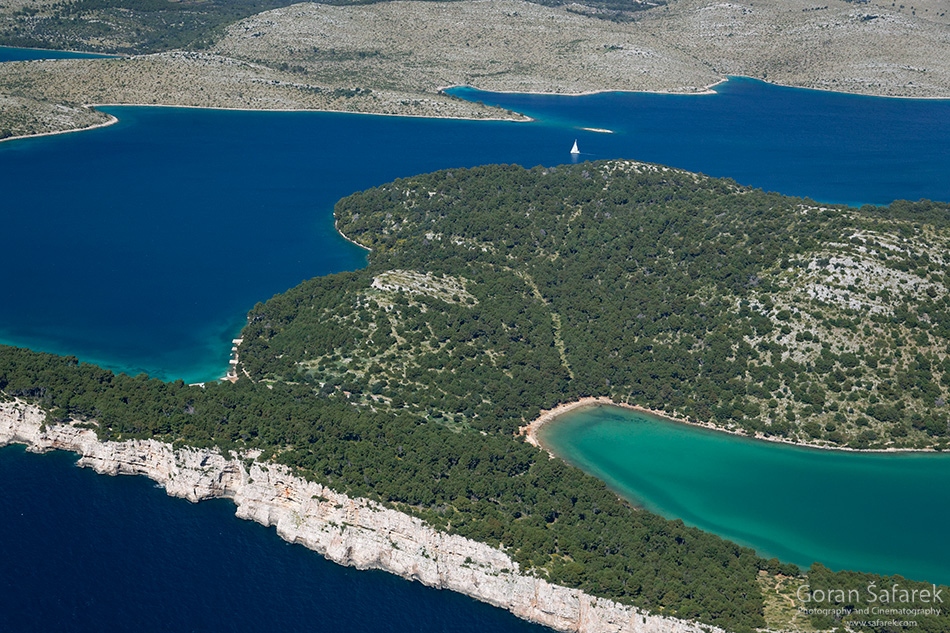 These are definetely not the only important natural areas. Everybody will find its own favourites. Croatia is neverending inspiration for nature lovers.
Do you agree on our choice? Comment and make your own list.
Goran Šafarek, biologist, author of several books and films about Croatia. Don't forget to follow us on our Instagram, Twitter and Facebook